As the end of this contentious, seemingly never-ending, presidential election year nears, one wonders what drives these particular Americans to seek the presidency. Who are they, and why do they run? They are, after all, Everyman.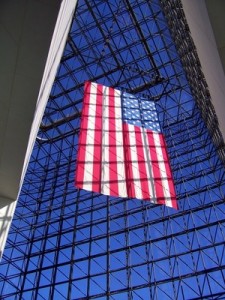 For insight, look no further than to those who have come before them.  Visit a Presidential Historic Site.  What you'll find depends on the era, and the president. All former presidents have at least one, with the exception of Zachary Taylor, who has none. Abraham Lincoln has six, the most by far.
A presidential site can be a birthplace, homestead, residence, museum, or library.  Some are thought-provoking in their sheer simplicity; others are Disney-esque complexes designed to dazzle and engage through multimedia presentations, interactive displays, and full-size replicas of Oval Offices. One even has a real Air Force One! Some are cold; others vibrant. Regardless of style, they are a snapshot of the American presidency at a moment in time and provide a sense of the individuals who aspired to, and reached, the pinnacle of power.