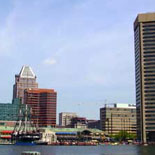 Baltimore is the largest city in Maryland and the sixth largest city in the country. The Star Spangled Banner was written in the city of Baltimore, and the city is known for its great museums. There are many museums and attractions in Baltimore that will not cost you a penny for admission. Here are the top free things to do in Baltimore:
The Walters Art Museum
This world-renowned art museum is home to an impressive collection of art. You can see international works that include ancient Egypt and modern Europe. You can see mummies, sculptures, paintings, suits of armor, jewelry and much more. There are spears, swords, daggers and muskets that go back centuries. Located north of the Inner Harbor, general admission to the museum is free.
Comments Off on Free Things to Do in Baltimore