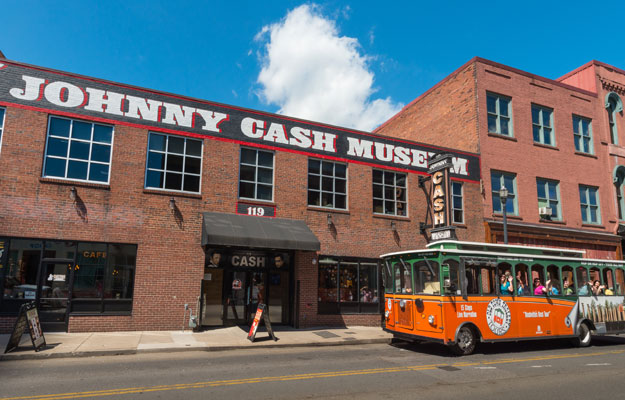 If you are planning a visit to Nashville, you are undoubtedly going for the dynamic music scene. To mix it up a bit, you may want to know what else makes Nashville tick. The answer lies in its museum choices. To help you decide which of the best Nashville museums to visit, take your pick from these choices:
MUSIC MUSEUMS
There has always been music in Nashville. Early fiddle-playing settlers laid the foundation for country music's distinctive sound and lyrics. The rest is history which is told in Nashville's outstanding museums where music is exhibited, honored and celebrated.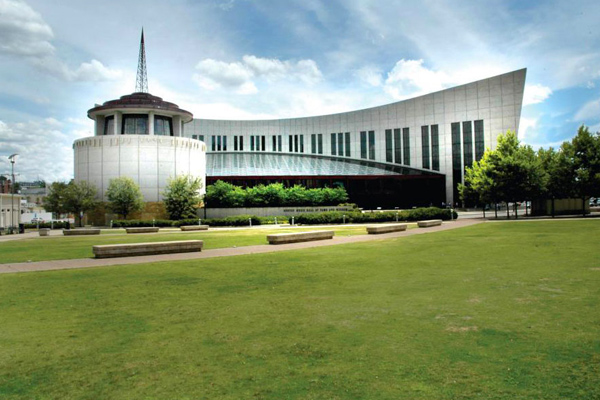 Country Music Hall of Fame & Museum is an immersion into two centuries of America's music genre. As the keeper of country music's historic artifacts, the museum is filled with exhibits from a large permanent collection of artifacts, recordings, photos, costumes, music instruments. Dynamic changing exhibits add excitement to country music's continued evolution. Add on a visit to RCA Studio B on Music Row, where country music greats recorded. It's just a shuttle ride away.
Johnny Cash Museum is loaded with a memorabilia and video clips of the life and works of the visionary "Man in Black." His influence on the changing direction of country music is evident throughout the museum.
George Jones Museum, is for true country music fans. The museum, one component in a a complex with a rooftop bar and smokehouse, is dedicated to the life and work of the country music recording artist who had more top 40 songs than any other. On exhibit are his stage costumes, guitars, awards and other memorabilia. Tap into your inner music artist as you sing along with one of his hit songs.
Musicians Hall of Fame & Museum explores music of all genres – country, blues, soul, rock, and pop through music, photos, film clips, recording equipment and instruments. For anyone fascinated with musical instruments, this one is for you. It has the guitars used by some of the greats. See how music is made and recorded. Find out which great musicians played behind famous artists on hundreds of hit records.
TENNESSEE HISTORY MUSEUMS & MANSIONS
Tennessee State Museum is the place to find out more about Tennessee's heritage through life-size exhibits spanning the state's history. The permanent exhibits which include a real water wheel, reproductions of an 18th century print shop, pioneer cabin, antebellum parlor and Victorian painting gallery, make it an interesting family visit. Special exhibits highlight the role of African American soldiers in the Civil War and the life of a free black family living in Knoxville before 1860.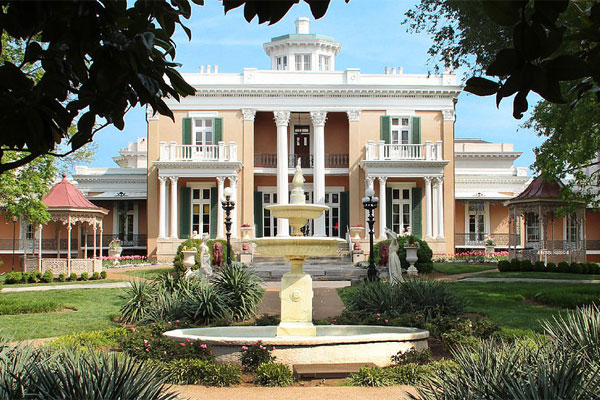 Belmont Mansion, an elegant 19th century, 36-room restored Italian Villa surrounded by lovely grounds, is the largest house museum in Tennessee. It's also one of the few whose history revolves around a woman. Furnishings, paintings, silver, china and statuary offer a glimpse of life the wealthy in Nashville before, during and after the Civil War.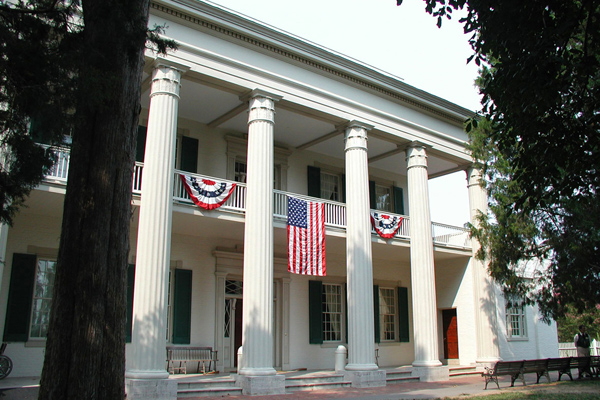 Andrew Jackson's Hermitage, the home of the 7th president of the U.S., is a 30 minute drive from Nashville. A visit to the beautifully appointed house, grounds, historic-out-buildings and burial site of Jackson and his wife, Rachel, is a time-travel back to a young America. It provides an interesting glimpse into the colorful, controversial Tennessean, his family, and his time, from the Revolution to just before the Civil War. With emphasis on detail and authenticity, tours of one of the best preserved early presidential homes explain the family and Jackson-era artifacts throughout each room.
Belle Meade Plantation, 9 miles from downtown Nashville, is an immersion into the history of the region. The grounds of the 19th century, 200-acre working farm with a grist mill, saw mill, cotton gin and stables, centered by a Greek Revival mansion, are interesting. On the mansion tour and by walking through the grounds and historic outbuildings, the story of the accumulation of wealth of a multi-generational Nashville family unfolds. Enjoy free wine tastings from the winery and an authentic Southern cuisine lunch or weekend brunch at the Harding House Restaurant.
Travelers Rest Plantation, 6 miles from downtown, offers another perspective. The simple, restored 1799 Federal style home was built as the home of Judge John Overton, planter, banker, Supreme Court of Tennessee judge and adviser to Andrew Jackson. Museum exhibits document Overton's life and work, the history of the plantation and Nashville during the Civil War, the life of a slave, and details of nearby Civil War battles.
Carnton Plantation, a Civil War-era sprawling family livestock farm, was by fate the site of the Battle of Franklin. The house became a field hospital for a staggering number of wounded and dying soldiers. Visit the museum, walk through McGavock Confederate Cemetery, the only private military cemetery in the nation and final resting place for 1500 Confederate soldiers killed during the battle. Visit the Carter House, a Union Command post still scared by bullet holes.
ART MUSEUMS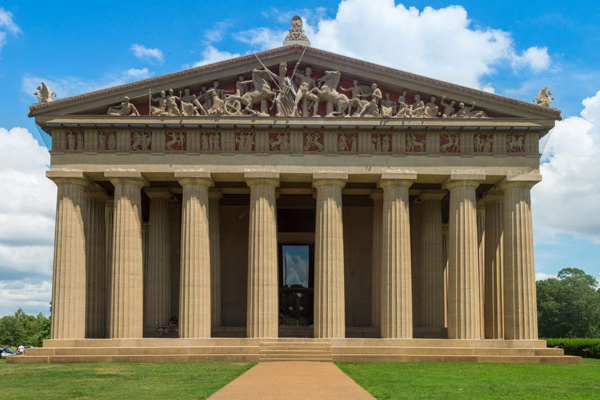 The Parthenon, the imposing columned building in Centennial Park, always raises visitors' curiosity. It's a replica of the Greek Parthenon, built for the 1897 Tennessee Centennial and International Exposition. Step inside to take photos of gilded, brightly painted, 42-foot Athena in the soaring interior. Visit the museum to see the collection of 19th and 20th century American art and contemporary works of emerging local artists.
Frist Center for Visual Arts is known for dynamic rotating exhibitions ranging from classical to contemporary art, from works of local, state and regional artists to major traveling U.S. and international exhibitions.
Upper Room Chapel & Museum is a small hidden gem. It is a place to experience Biblical stories and Christian heritage through sculptures, porcelain figures, manuscripts, and paintings dating from 1100 – 21st century. Artifacts range from folk art to 16th Century Bibles.
REALLY COOL MUSEUMS
Lane Motor Museum is not just for people interested in cars. It's a unique place families with older kids enjoy. In this working museum, over 150 unique cars and motorcycles from Europe, Asia, North and South America, are works of art and imagination. The unusual collection of microcars, amphibious vehicles, military vehicles, prototypes, and one-of-a-kind vehicles and motorcycles dating from the 1920s, are wild!
Tennessee Central Railway Museum is a fun place to see a collection of preserved passenger cars, cabooses, freight cars, locomotives and railway artifacts up close. On select days a few times per month, special excursion trains take passengers on themed round trips through the middle Tennessee countryside. Check out the special excursion schedule to see if one is operating during your visit.
Adventure Science Center and Sudekum Planetarium is kid-centric and totally about learning, exploring, doing and discovering. Kids love it! They could spend the day in this fun and entertaining museum exploring nature, biology, physics, chemistry, the Universe and more.