New York City – Big. Bold. Busy. So many outstanding things to see and do, often without enough time to do them, can be daunting. The best way to see the most and maximize your vacation time is on guided tours.
TOURS ON A BUDGET
To get the most out of your budget, begin your trip on a Hop on/Hop Off bus tour. See, hear, explore and photograph this global city from the open-air top deck or in the comfortable interior of a double-decker bus. Hop off at any of many stops to explore, shop and dine. Hop back on the next bus to resume your tour. It's the perfect, no-hassle way to take a big bite out of the Big Apple.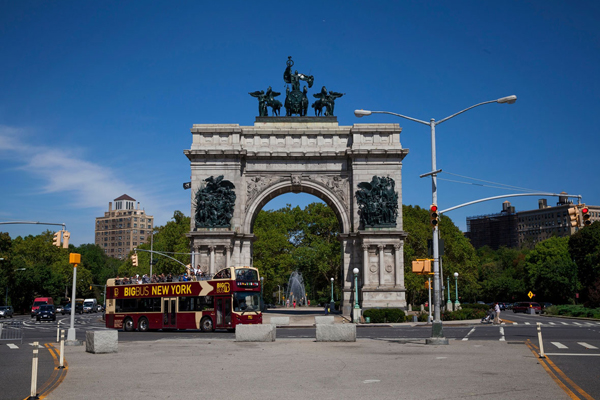 Grayline and Big Bus tours fit the bill. Both have double-decker vehicles with great visibility, a long list of great stops, and offer one, two and three day packages at competitive prices. They cover a lot of ground, giving you the opportunity to hop off to explore neighborhoods, see the sights or visit places you came to see. Route options cover Manhattan, both Uptown and Downtown, Brooklyn and the Bronx. Multi-day options include a Night Tour, a choice of admission to a couple of museums or a boat tour. Check out Grayline's All Around Town Double Decker Bus Tour and Big Bus' NY Classic Package.
MOST COMPREHENSIVE TOURS
Two choices for well-narrated, fully guided, more personal tours include both riding in a comfortable bus and walking. Each has several 10-15 minute stops along the route, where your guide leads you through the must-sees.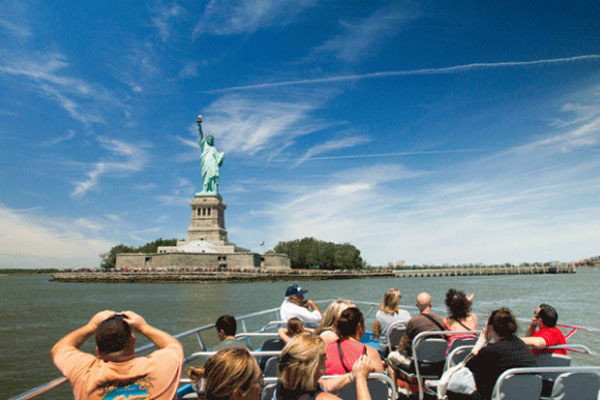 The 6-hour Discover NY Tour includes the 9-11 Memorial, Financial District, Strawberry Fields in Central Park, Madison Square Park, plus lunch at Fulton's Market, and a boat cruise to see NYC's awesome skyline, the Statue of Liberty and Ellis Island. The Guided Night Tour is 4.5 spectacular hours spent hoping off and walking with your guide through NYC's coolest places at night: Chelsea Market, High Line Park, the inside of Grand Central Station. Seeing the city and all 3 bridges under lights in spectacular.
HIGH END TOURS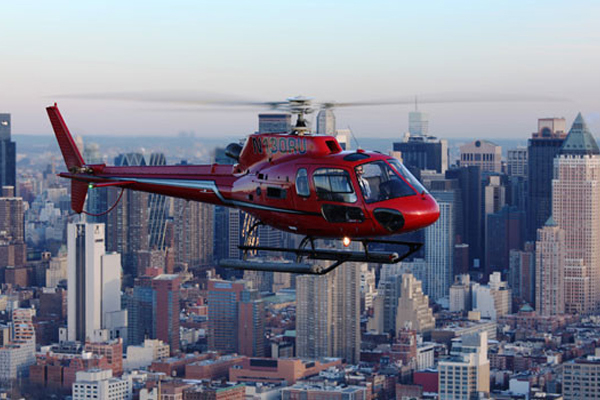 For phenomenal views and an adrenaline rush, a helicopter tour around Manhattan is over the top! The 16-20 minute New York Helicopter Tour or the 11-15 minute Big Apple Helicopter Tour are once-in-a -lifetime experiences. Views from above –the Statue of Liberty, Empire State Building, Chrysler Building, the new Freedom Tower, Ellis Island, the great green swath of Central Park, pier after pier jutting out into the rivers, gigantic bridges – are captivating. Watching the bustling, crisscrossing boat activity below is spellbinding. Seeing the huge cranes of New Jersey port facilities off in the distance on one side, and Brooklyn and Staten Island on the other, puts this amazing metropolis into perspective
TOURS BY WATER
Cruise vessels of every kind offering sightseeing tours around New York Harbor. Regardless of shape or size, each offers incredible views of the NYC skyline.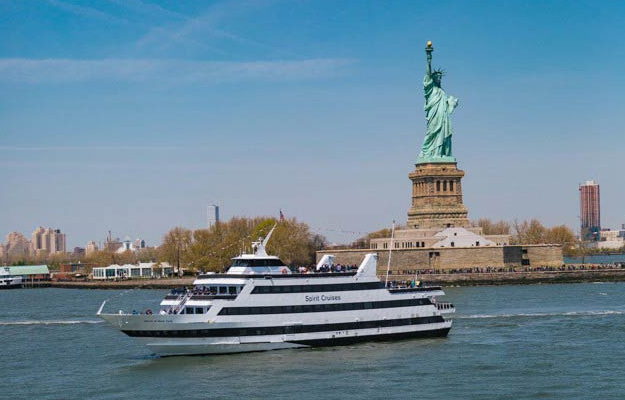 Visitors on a tight schedule can find the right 1 to 2 hour sightseeing cruise aboard Circle Line. Vessels have multi-level outdoors decks and climate-controlled, comfortable interior salons with large viewing windows. Statue of Liberty Express is ideal for a quick 1-hour trip out to see the Statue of Liberty. The 1½ hour Landmarks Cruise takes visitors to see spectacular views from both the Hudson River and East River. The 2½ hour Best of NYC Cruise is popular with visitors who want to completely circle the island of Manhattan. For fabulous views of the city at sunset and as city lights twinkle on, the 90-min. Harbor Lights Cruise is a must.
Clipper City Tall Ship's Daytime Statue Sail is a great for families. The 60 or 90-minute breeze-swept experience is a thrilling way to see the skyline, active harbor and Lady Liberty up close from the spacious main deck or raised quarter deck of the 158-foot long replica schooner from the days of sail.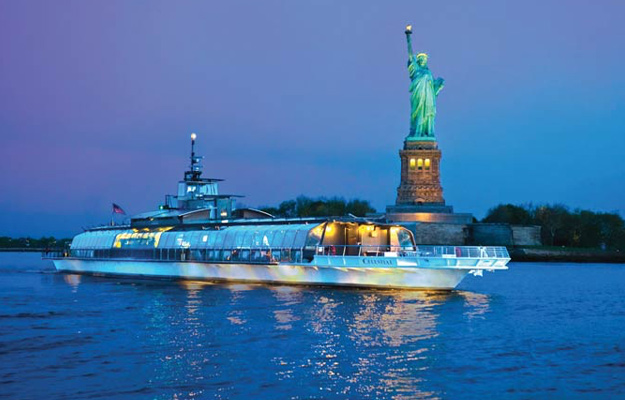 For a relaxing time, skyline views, a delicious lunch or dinner, plus entertainment while cruising around the harbor, choose one of several options offered by Spirit of NY or NY Bateaux cruises. Both offer pleasant 2 or 3 hour tours aboard large, comfortable luxury yachts with great view from inside or outdoor decks.
CENTRAL PARK TOURS
The 843-acre swath of green in the heart of Manhattan tops every visitor's list. The best way to experience the highlights is on a guided tour.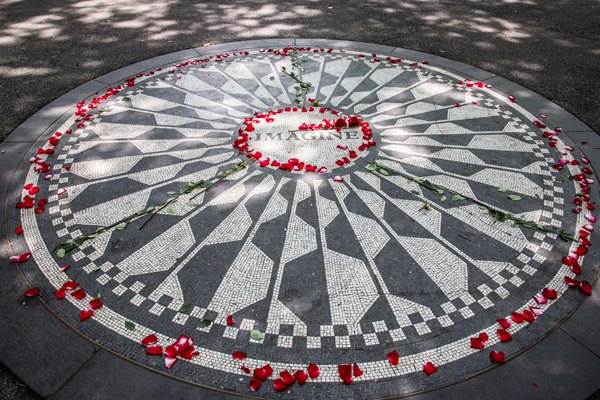 Central Park Walking Tour, guided by an expert photographer, is a unique way to see the iconic park and surrounding neighborhoods. The bonus: great photos of yourself in front of special places to take home! The private 2-hour tour, accommodating from 2-8 of your family and friends, goes to the most iconic photogenic sights throughout the park – Strawberry Fields, Bethesda Fountain, Bow Bridge and some of the surrounding West Side neighborhoods.
Central Park Bike Tour is a safe, fun, easy 2-hour ride through Central Park. It's a great choice for active adults and families with high-energy kids. Going on an invigorating ride through the legendary park, led by a guide who knows all the cool places, is fun and memorable.
MONUMENTS & MEMORIALS
Self-guided Battery Walk through harbor-front Battery Park, has more than 20 significant monuments commemorating important figures and events in the history of the city and the nation. Memorials include those dedicated to immigration, innovation, defense and heroism.
MOVIE SITE TOURS
NYC is one of the top movie and TV filming locations in the world. A fun way for movie and TV buffs to see NYC is on a guided tour to filming locations.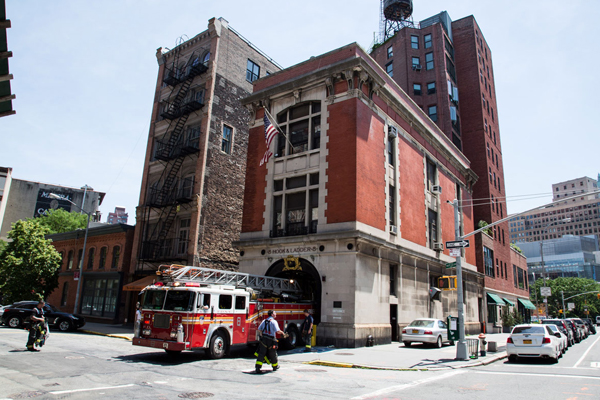 Central Park Movie Tour focuses on over 30 movie and TV filming locations around Central Park. Popular sites include "When Harry Met Sally," Bethesda Terrace, one of the filming sites in "Home Alone II' and 'Stuart Little," and luxury Park Avenue Hotel, filming location of romantic films "Barefoot in the Park" and "The Way We Were."
FOOD TOURS
In NYC you can eat something from any place in the world, from budget to pricey. For the authentic taste of New York signature food plus an inside neighborhood experience, guided walking food tours are fun for foodies.
Nice Guy Tours offers a 3- hour Greenwich Village Walking Tour where you enjoy the storied neighborhood as well as its food – pizza, falafel, bagels and cupcakes. Foods of New York's multiple choices delve into neighborhoods. Explore and eat your way through Greenwich Village; learn the best food secrets of Nolita and Little Italy, taste the flavors of Chinatown and the best Brooklyn fare.