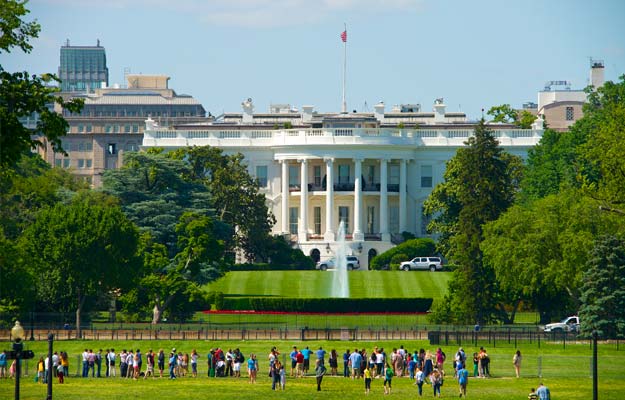 When I think of visiting Washington D.C., what immediately comes to mind are the Monuments, Museums, Memorials, The White House, The U.S. Capitol – America's must see national treasures and iconic sites. 
Washington D.C. is also a city that's easy to enjoy for outdoor enthusiasts. Its mild, temperate climate makes it a beautiful place to be outside. Mix it up a little. See the America's capital on foot, by bike, Segway, canoe, and kayak. Walk along trails in panoramic parks; visit the zoo and botanical gardens; get out on the Tidal Basin, the Potomac and Anacostia rivers.
OUTDOOR ACTIVITIES ALONG & AROUND THE MALL
Bike or Segway
See the National Mall and surrounding areas from another perspective and have fun doing it – by Segway. Check out these tours offering great narrated glides around the city, each lasting about 2 hours: D.C. Sites by Segway; Smithsonian Experience by Segway; National Mall Segway Tour; Washington DC Experience. See the important sights and iconic places up close at a leisurely pace by bike on a 3-hour Washington D.C. Monument Bike Tour or Washington D.C. Capital Bike Tour.
Walk through remarkable outdoor art installations. Most people think only of going inside the National Gallery of Art and the Hirschhorn Museum to view wonderful art. Don't miss the phenomenal sculpture installations by world-renown artists in the museums' outdoor "galleries."
National Gallery Sculpture Garden, a shady 6.1 acre garden with walking paths, seating areas and a café is the backdrop for 17 amazing works. Installations include Claes Oldenburg's Typwriter Eraser and Schale X, and Joan Miro's Peronnge Gothique and Oiseau-Éclair. In the winter, the large fountain transforms into a popular ice-skating rink!
Hirshhorn Museum & Sculpture Garden. Inside is an astounding collection of thought-provoking contemporary art. Outside installations are large and equally compelling – Rodin's The Burghers of Calais; Jimmy Durham's "Still life with Spirit & Xtitle; Yoko Ono's Wish Tree; Kenneth Snelson's Needle Tower.
Check out the statues in Lafayette Park. The 7-5 acre green space across from the North Façade of the White House is a great place to walk. Look for five historically interesting statues. With the exception of the one of Major General Andrew Jackson in the center, the statues dominating each corner are in keeping with the federal-era of the surrounding President's Park neighborhood. These four memorialize Revolutionary War heroes, foreigners who came to the timely aid of a struggling Continental Army – a Pole, a Prussian, and two Frenchmen.
Nearby tip: 1. To get to Lafayette Park from the Mall, walk past the Treasury Building on 15th St. NW, across from the White House. Take a selfie in front of the statue of Alexander Hamilton, the nation's first Secretary of the Treasury, who has become a pop culture icon, thanks to the acclaimed Broadway musical, Hamilton.
Historic Eastern Market
This local fave has been a Capitol Hill neighborhood gathering spot since 1873. During the week, it's an inside Farmers Market, where locals do their shopping and visitors try the delicious locally sourced food. On weekends, it becomes an outside venue too. Tents and booths set up in streets and plazas around the market are great places to find the work of local artists and crafters.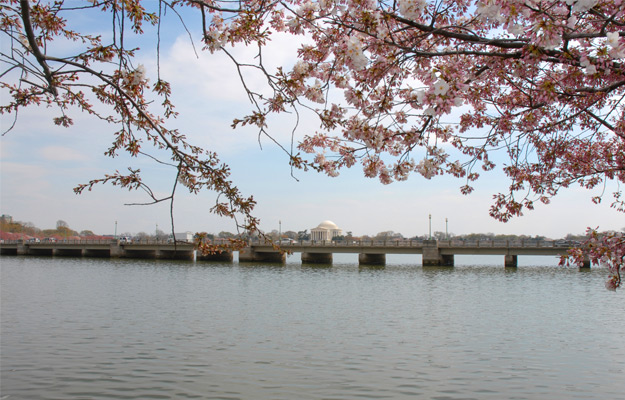 GET OUT ON THE WATER – POTOMAC & ANACOSTIA RIVERS, C&O CANAL, TIDAL BASIN
See the nation's capital from yet another perspective – from the water. Experience it by paddleboat, kayak, canoe, cruising vessel or Duck.
Tidal Basin
Take in spectacular views of the Jefferson Memorial while paddling leisurely around the Tidal Basin in a paddleboat. It's beautiful, great exercise and super-fun. For those not into exercise, choose a Swan Boat so when your legs feel like jelly from the paddling you can switch over to the motor to let the Swan do the work.
Potomac River
Rent a canoe or kayak for a paddle along the Potomac, past Georgetown's picturesque waterfront, along Roosevelt Island, and past stately Memorials. Key Bridge Boat House and Thompson's Boat Center, located in close proximity to each other, have canoe and kayak rentals. A few miles to the north, Fletcher's Boat House rents both as well as bait and tackle if you want to try your luck fishing.
Boat Cruises
Cruise the Potomac in elegance on a 2-hour lunch or brunch tour or a 3-hour dinner cruise aboard Odyssey Cruises. Three separate climate-controlled atrium dining rooms with awesome views, full buffets on lunch and brunch cruises, seated dining at private tables on dinner cruises and live music create a delightful ambiance from which to enjoy the beauty of America's capital.
Anacostia River
Check out the sites in Southeast D.C. – historic Navy Yard, National Stadium and Yards Park along the banks the Anacostia. See it all from canoes and kayaks rented at Ball Park Boathouse.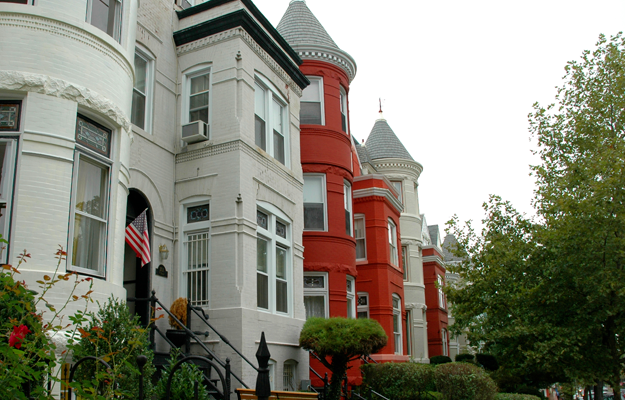 OUTDOOR ACTIVITIES OUTSIDE THE MALL
Georgetown, Washington D.C.'s most picturesque, fashionable and historic district is a must see. Cobblestone sidewalks, the city's best restaurants, upscale shopping, art galleries, wonderful 18th and 19th century homes and lovely gardens give it its unique identity. On a beautiful day, it's a perfect walk. Venture down narrow residential streets and stroll the serene tollpath running along historic C&O Canal. Stop in a bakery for a latte and cupcake, Georgetown' signature pastry. Have lunch in a sidewalk café or in one with waterfront views. From 3:00 to 6:30pm take it in all at once – history, sights, wonderful pre-selected meals and traditional tastings – on a Georgetown Gastronomic Food Tour.
United States National Arboretum
Walk, bike, drive or take a tram tour along 9 miles of meandering roadway inside the grounds of the 446-acre park located 2 miles from the Capitol in NW D.C. Meander through hardwoods, meadows, flowering trees and shrubs. See Chinese gardens, herb gardens, a bonsai collection. Find your state's tree in the Grove of State Trees; walk through the native plant collection. A must see photo op: the National Capitol Columns lined majestically in an open space.
Rock Creek Park
Get close to nature at this 1,800 acre urban park in NW D.C. where you can walk, bike, run or rollerblade along asphalt trails through hardwoods, brooks, and rocky outcrops. Check out Pierce Mill, the only 19th-century gristmill; visit the Planetarium.
National Zoological Park
Located next to Rock Creek Park, the 163-acre zoo is spectacular. With so many animals to see in wonderful outdoor habitats and houses, you could spend a day. Visit zoo favorites, Giant Pandas living in their bamboo-filled habitat. See the animals along the American and Asian Trails. Look for American bison, a Great anteater, sloths, Great cats, reptiles. Walk through Amazonia, the Small Mammal House and the Bird House. Have lunch in cafes and from food trucks; ride a carousel; browse the gift shop.
Arlington National Cemetery
Go on a movingly memorable 45 minute narrated tour of the serene final resting place of more than 400,000 active duty service members, veterans and their families. The hallowed grounds are an enduring tribute to those who have dedicated their lives to defending the ideals of our nation. The tour passes notable gravesites and memorials, including the John F. Kennedy Gravesite and the Tomb of the Unknown Soldier.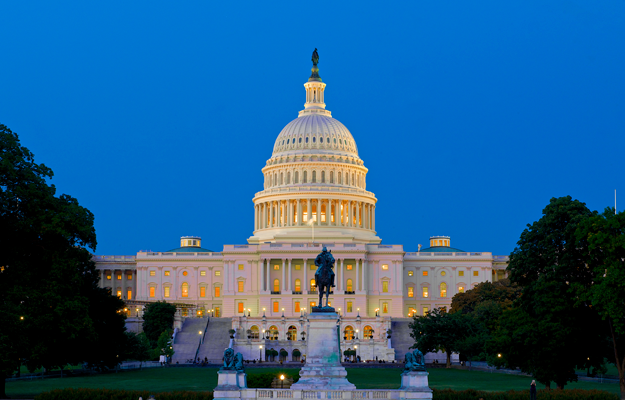 NIGHTIME OUTDOORS
Enjoy a balmy evening at a rooftop bar with a view. Pricey, but the view is well worth it. Check these out: Near Dupont Circle: Rooftop/Embassy Row Hotel and Ozi. On 14thSt. NW: ADC atop Donovan House and Marvin; on U Street: Local 16 and A-list hangout, POV atop the W Hotel.
Majestic Monuments at Night
The sight of the stirring monuments and memorials glowing in white light is a special nighttime outdoor activity as most are in outdoor spaces. On Old Town Trolley's Monument by Moonlight Tour, the views are spectacular on the 2.5 hour ride in an enclosed trolley with soft night air coming through large, open viewing windows. You'll see them all – some from the trolley, others up close at 3 stops along the tour – MLK Jr Memorial and FDR Memorial; the Lincoln Memorial, the Vietnam Veterans Memorial, the Korean War Memorial; and the iconic Iwo Jima Memorial.
Monuments at Night Bike Tour is an awesome 3-hour ride on comfortable bikes through the glowing D.C. night. The guided tour goes by monuments and memorials, around the National Mall and Tidal Basin. Being able to see the Jefferson, Lincoln, Vietnam War, FDR, Martin Luther King Memorials up close is awesome.