Country Music Hall of America Fame & Museum is a must for all country music fans.  For visitors who are not diehard fans, it's a great introduction to the origins, evolution and future direction of this "Made in America" music genre.  Throughout the vast museum, two centuries of country music are on display, from its 19th century folk roots to legendary greats to today's superstars. The complex also includes a concert venue, retails stores and restaurants.
As the keeper of country music's historical treasures, the Country Music Hall of Fame (HOF) presents its massive collection of artifacts in awesome exhibits which take visitors on a fascinating journey. The permanent exhibits filled withe some of the 2.5 million artifacts in the collection – recordings, videos, songwriter manuscripts, photographs, stage costumes, and musical instruments – are wonderful multilayered, multi-sensory experiences.
Don't miss this Nashville Country Music experience! Save $2 Total with Code NVMUSIC
The self-guided "Sing Me Back Home: A Journey Through Country Music" is a great overview. For long-time country music lovers, taking a nostalgic walk through the exhibits featuring memorabilia and music of familiar legendary greats – from Patsy Cline to Johnny Cash – is a walk down memory lane.
Exhibit after exhibit, the well-curated memorabilia has a great vibe. Don't miss the exhibit featuring guitars of some of the greats, including Emmylou Harris' custom black 1955 Gibson J-200 with an inlaid rose or Mother Maybelle Carter's 1938 Gibson Guitar. Find your favorite tunes on the 2-story wall covered with every gold and platinum country record produced.  Listen to clips of your favorite tunes, past and present.  Walk around Elvis' "Solid Gold" 1960 Series 75 Fleetwood Cadillac limousine.  If the sparkling, glittering exterior were not enough bling, check out the interior!
The HOF is more than about the past.  It's about the present and future  – modern, current and cool.  Dynamic temporary exhibits and events feature country music stars of today who have thrust the music genre into the contemporary music scene.  Brad Paisley, Taylor Swift, Carrie Underwood, the Judds, Little Big Town, and the list goes on.  Miranda Lambert was the Artist in Residence in 2018, a great program that brings superstars to perform.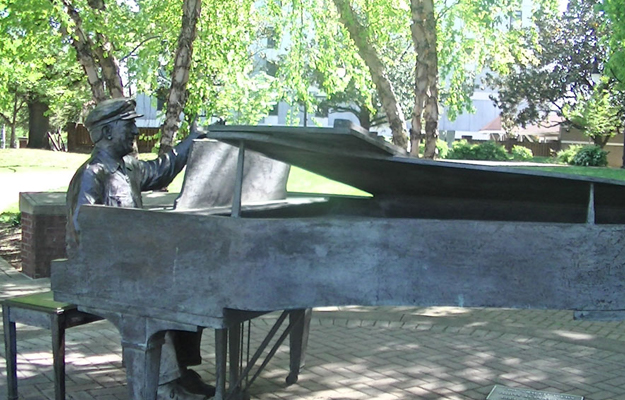 Be sure to add on a visit to historic RCA Studio B on Music Row. From 1957 to 1977, it was one of the most influential recording studios in the industry, producing songs of legendary icons, including the likes of Roy Orbison, Elvis Presley and Dolly Parton and many more.  RCA Studio B tickets and shuttles are available through HOF.  Check out Hatch Show Print, a short walk away.  It's the oldest letterpress print shop in America, producing posters of legendary country music artists for over 100 years. As part of the HOF holdings, it's a great place to find souvenir posters.
Don't miss this Nashville Country Music experience! Save $2 Total with Code NVMUSIC