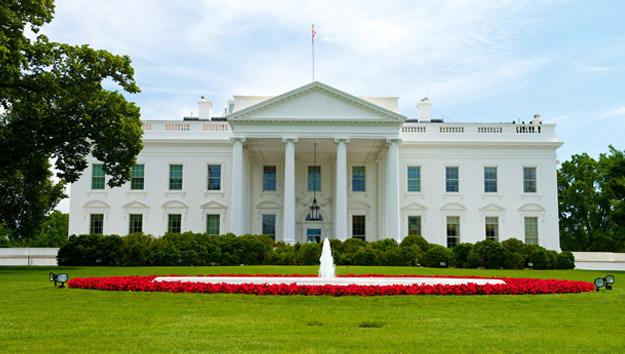 The challenge of visiting America's beautiful capital city is how to see it all in a limited amount of time. Washington DC is walkable, however, the spectacular sites are spread out and walking long distances can be daunting, especially in summer months when daytime temperatures are high. Guided tours aboard trolleys and buses are always good options as they can put you within walking distances of what you want to see, as does the metro system.
Another way you might not have considered is a great option– a guided bike tour. Bike and Roll's Washington DC Monuments Bike tour is an interesting, active way to see the moving monuments and memorials up close in just three hours. It's the best!
Departing daily at 10:00am and 2:30pm from May 27-Dec 10, and at 2:30 March 11 – May 26 from L'Enfant Plaza near the Mall, the fun, relaxed, breezy takes you to the iconic monuments and memorials on the National Mall and Potomac Tidal Basin – the Washington Monument, Lincoln Memorial, Jefferson Memorial, Vietnam Veteran's Memorial, World War II Memorial, Martin Luther King Memorial and several more and hidden places along the way.
Basically, the guided tour is a leisurely ride through the Mall to scope out everything you pass along the way, stopping at each memorial to walk around to explore it in depth, then take once off once again to another memorial. You'll see a lot, learn the facts, take amazing photos and have fun doing it.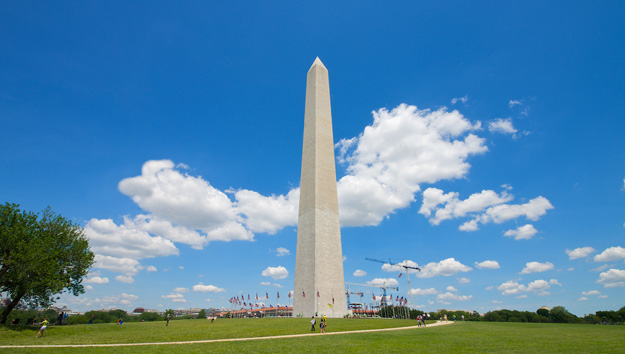 The guides are great. They are well-informed and personable, making history interesting and fun. As they lead you through and around the Mall and Tidal Basin, they point out interesting sights and details. Always aware of the needs of their group, they are tuned into safety and keep their riders together. At the memorials, they enhance the experience for everyone by explaining the interesting meaning and symbolism behind the architectural details. While you're off exploring the site, they stay behind with your parked bikes. The guides are also really good at managing time while never making you feel rushed. Topping it off, they provide water and snacks too.
It's a great ride for anyone who can ride a bike for 4 miles, young or old. The easy, flat route has some busy street crossings, but most of it is on bike and walking paths.  It's great for families with children of all ages. Teens love it because it's active and fun. Young children who ride bikes at home may like the idea of riding one of the tandem bikes with an adult as they may not be comfortable maneuvering through pedestrians on their own or making their way around fences and turns. Families with smaller kids appreciate the available option of a tow carrier.
Take advantage of the DC Monuments Bike Tour discounted tickets available through Trusted Tours & Attractions by using the link below. Besides being an amazing ride, it's a great orientation to the Mall so you can go pick out the museums you want to go back to on another day. It may also want you to take the ride again – this time on Bike and Roll's Monuments at Night Bike tour when the monuments glow in the gorgeous white light.
Purchase DC Monuments Bike Tour Tickets:  Save $5 with Coupon Code DCBIKE