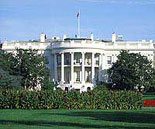 Washington D.C. is one of the country's most family-friendly – and affordable!—vacation destinations. With many free and low-cost attractions to choose from and easy-to-use public transportation, it's fun and easy to explore. While many people start with the memorials in town, there's more to see in D.C.! Here are 5 of the best family-friendly and free D.C. destinations:
Introduce your kids to Mei Xiang and Tian Tian, the giant pandas in residence at the Smithsonian National Zoological Park. Easily accessible from the DC Metro's Red Line, the National Zoo is home to 400 species of animals. Check out daily special events like elephant training demonstrations or Octopus feeding and even see orangutans climb directly over your heads as they cross the "O-Line" from one habitat to another.
What do Abraham Lincoln's top hat, Muhammad Ali's boxing gloves and Kermit the Frog have in common? They're all on exhibit at the National Museum of American History. Other exhibits include the actual Star Spangled Banner that inspired our national anthem. Explore the museum with special guides and scavenger hunts for families, available at the welcome center.
Visit the National Archives to see the actual founding documents of our democracy: the Declaration of Independence, the United States Constitution and the Bill of Rights. Then, step behind the scenes in the Public Vaults where you can learn how a government document becomes a record and delve into interactive exhibits of fascinating original records, like Abraham Lincoln's telegrams to his generals and materials from famous investigations, including Unidentified Flying Objects and Watergate.
Want to inject a little more culture into what's sure to be a history-filled trip? The Kennedy Center for the Performing Arts offers free performances each day on its Millennium Stage. No tickets are needed to see the variety of artists, which might be anything from a jazz musician to Chinese puppet theater. Guided tours of the Center are also available, each of which includes an interactive exhibit on the life and presidency of John F. Kennedy and concludes with a breathtaking view of the capital from the Center's roof terrace.
Investigate model ships, undersea vehicles, a space capsule and a decommissioned destroyer at the Washington Naval Yard, home to the flagship United States Navy Museum. The U.S. Navy Museum is the only naval museum to chronicle the complete history of the service, from the American Revolution to present day. Climb aboard the USS Barry, a destroyer ship that quarantined Cuba during the Cuban Missile Crisis and supported Operation Double Eagle in Vietnam.
These 5 family-friendly attractions are only the beginning of what's in store for your visit to the District and our Nation's Capital. To buy discounted tickets to other area tours and attractions, visit https://www.trustedtours.com/store/washington-dc.aspx.
Comments Off on Five Family Friendly and FREE Things to Do and See in Washington DC