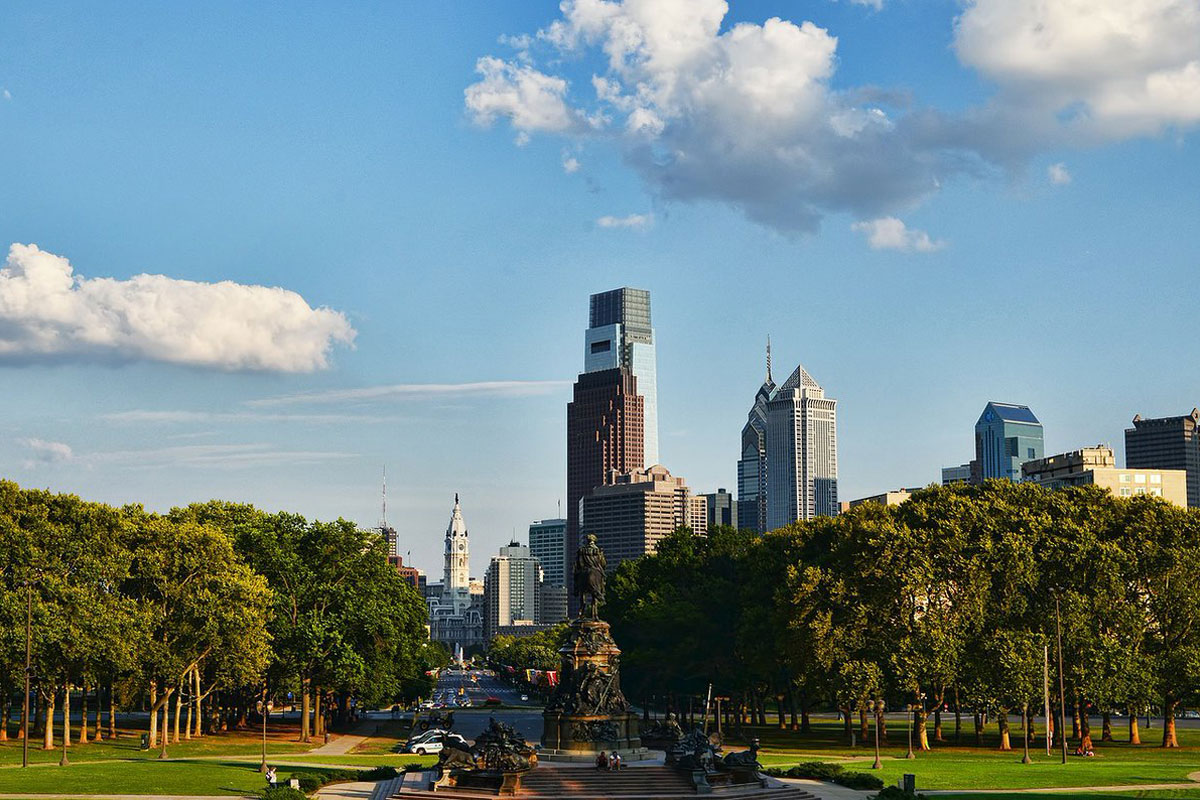 Philadelphia,  a city where the foundations that govern America to this day were established, is a memorable experience for both young and older travelers and especially history-buffs.  Being able to visit the places where the founding fathers met to discuss, debate and carefully craft the documents that led to the birth of America is awesome.
Why Philadelphia Is a Historical Destination
To put it in perspective, beginning with the 1st Continental Congress in 1774, Philadelphia was chosen as the meeting place for representatives of the 13 colonies.  Considered a sophisticated city, it was selected for its accessibility, large port, number of buildings suitable for meetings and for the accommodations it offered to the delegates.  The list of attendees who traveled far and stayed for long periods of time included the most significant political figures of the America Revolution: Samuel Adams, John Adams, John Hancock, John Jay, Alexander Hamilton, Thomas Jefferson, Benjamin Franklin, James Madison, Patrick Henry and George Washington.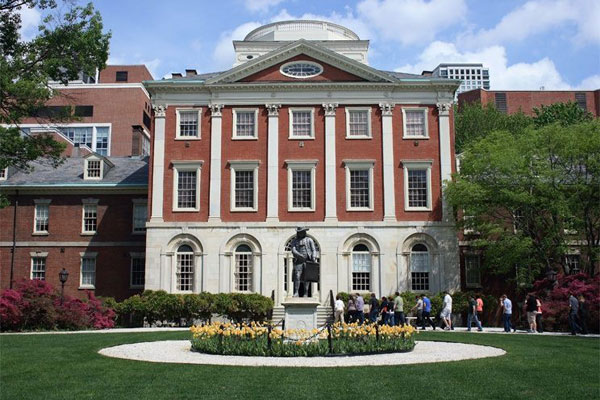 As the location of milestone moments in American history, there is much to see in this historically rich city.  Iconic buildings, house museums, halls, churches, and ancient burying grounds where the nation's early history unfolded are clustered in Independence National Historical Park which makes up Philadelphia's Historic District.  Some historic sites are within a short distance of one another; others are within walking distance, but not everyone likes to walk, particularly in the heat of summer. Below is a list of must-see historic sites and various ways to get to them which will enhance your historic Philadelphia vacation.
What to See in Historic Philadelphia
In Independence Mall, snap a selfie in front the Liberty Bell, a stalwart symbol of American democracy.
At nearby Independence Visitor Center, pick up your free, timed tickets to tour Independence Hall, where momentous events took place.  To be able to see the two small meeting rooms where the founding fathers met in the Second Continental Congress (1775-1783) to define government's reach and powers, gathered in 1776 to sign the Declaration of Independence, and again 11 years later to begin their challenging work to craft and draft the Constitution, is an impactful experience for everyone, especially children from 4th grade and up.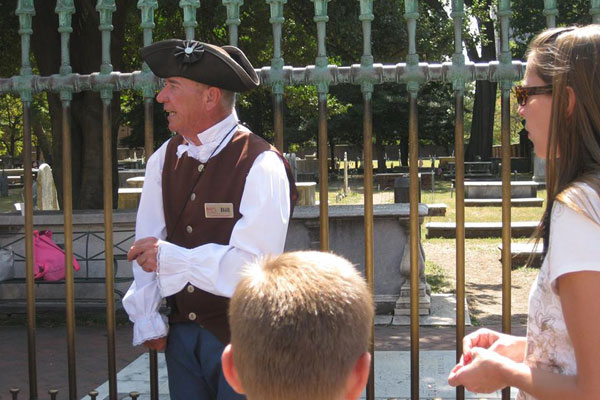 Carpenter Hall, the stately Georgian-style building next to Independence Hall, is another historic icon. This is where the First Continental Congress met in 1774 to vote to support a trade embargo against England, one of the events that led the colonies on the path towards the American Revolution.
Visit Benjamin Franklin's Gravesite in Christ Church Burial Ground, established in 1719. Benjamin Franklin is not the only American notable buried here.  So are Benjamin Rush, Joseph Hewes and George Ross, all signers of the Declaration of Independence.  Be sure to have some pennies on you as it is a tradition to toss pennies around Franklin's gravesite: "A penny saved is a penny earned."
Christ Church, at 2nd and Market, an area of tree-shaded brick paths and cobblestone streets, is a historic gem.  Founded in 1695, and constructed between 1727 and 1758, the church was the place of worship of many prominent people in the founding of America including George Washington, Betsy Ross and Benjamin Franklin. An active Episcopal congregation to this day, it is open for tours M-Sat, from 9-5; Sun from 1-5.  You'll need tickets to tour, available for a nominal fee at Independence Visitors Center.
The tiny 1740 Betsy Ross House is a pleasant, quick visit, one that is relatable for children as most know her as the seamstress who made the first American flag.  The kid's audio tour is great as it puts ordinary life in the 18th century in perspective.
A stop at the First United States Mint, the first and still active U.S. Mint, is fascinating to anyone who is curious about how our currency came about.  See the Mint Deed signed by President Andrew Jackson; the first coining press used to strike America's first coins in 1792; and, if operating, watch coining in operation from 40 ft. above the factory floor coins are cranked out at the rate of 1 million per minute!
Step inside the National Constitution Center to see one of the rare original public copies of the United States Constitution.  Awesome high-tech exhibits, multimedia theatrical productions, interactive displays, artifacts and hands-on activities show how the Constitution impacts daily lives. Everyone gets a kick out of signing the Constitution under the scrutiny of 42 life-style bronze statues of the founding fathers, putting on judicial robes to render an opinion on Supreme Court cases, and taking the Presidential oath of office.  It's engaging, compelling, and a great choice for kids and adults.
Historic Philadelphia's sites are not limited to those related to America's founding.  For a change of pace with a real creep factor, take the unusual tour of the historic Eastern State Penitentiary established in 1829.
Grab a bite to eat in the nation's oldest continuously operating farmer's market, Reading Terminal Market, established in 1892. Savor tasty food from authentic Philly specialties and traditional Pennsylvania Dutch fare to wonderful Soul food and Asian and Middle Eastern specialties.  It's a vibrant place for breakfast, lunch, dinner or just for tasty snacks.
Best Ways To Get Around
Several narrated tours available at discounted prices through Trusted Tours & Attractions will not only take you by the important historic places, the history, facts and stories presented by engaging guides enhances your historic Philadelphia experience.  In this dynamic city, iconic historic sites are part of the experience.  Guided tours will also show you today's Philly: world-class art museums, botanical gardens, antique galleries, shops, restaurants
A horse-drawn carriage tour is a unique way to see historic Philadelphia.  Philadelphia 20 or 30 Minute Carriage Tours or the 90 minute Deluxe Carriage Tour of Philadelphia make sightseeing a delightful and personalized experience. The easy pace and interaction with you informative guide make it memorable.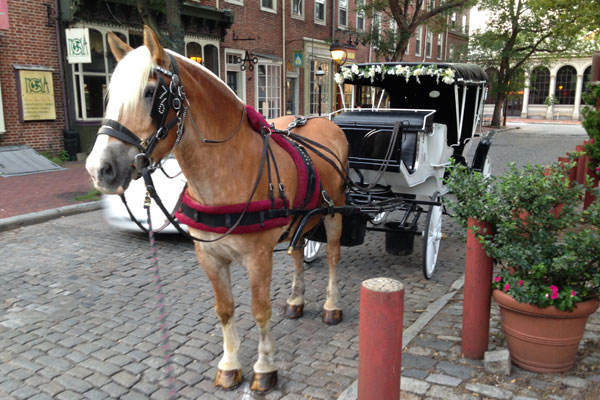 Everything you came to Philadelphia to see is visible from inside seats on the lower level or from the open top deck on a narrated double-decker Big Bus tour with hop on/hop off privileges. Philadelphia Sightseeing Bus Tour takes you all around the city, stopping at 27 locations so you can hop off near historic sites and interesting attractions of today's Philly to explore on your own. Hop back on the next arriving double decker bus and continue on.  Depending on the length of your stay, the 24 hour or 48 hour ticket will get you to the sites you came to see quickly and conveniently.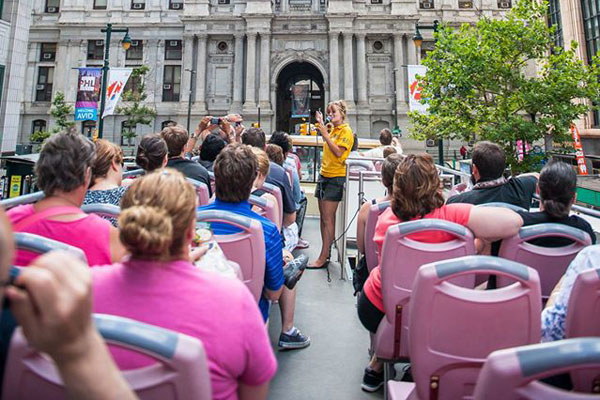 The Victorian Trolley Sightseeing Tour is another great way to get around to see and explore the city. The 90-minute loop tour aboard a Victorian Trolley with big, open viewing windows weaves through both the old and the new Philadelphia, offering a detailed and interesting narration along the way.  Take advantage of unlimited all day hop off/hop on opportunities at 21 stops along the tour route to visit the sights and attractions.