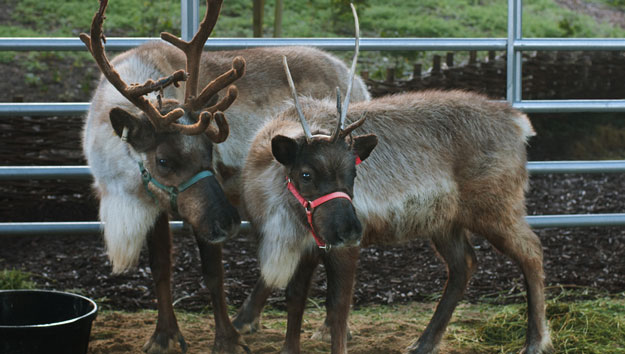 Photo Courtesy of the California Academy of Sciences
It might not be snowing in San Francisco, but there's a winter wonderland to explore at the California Academy of Sciences! This all-encompassing attraction houses an aquarium, planetarium and natural history museum all in one place. Step inside and revel in the wonder of 'Tis the Season for Science, the Academy's annual holiday exhibit showcasing the science behind the festive season. The Academy has fully decked the halls with snow flurries, caroling and live entertainment. Get into the holiday spirit with these family-friendly activities that will leave everyone with lasting memories.
Buy Tickets Online For The California Academy of Sciences
Catch a Live Performance
Gather around the Academy's Piazza stage for live performances by musicians, cultural groups and more. Enjoy the sounds of festive tunes and marvel at the beautiful holiday decor. All performances are free with admission.
Meet Frosty and Holiday
Make your way over to the East Garden and say hello to 5-year old Frosty and 3-year-old Holiday, the Academy's holiday celebrities. Kids and adults alike will love meeting Rudolph's beloved friends. The reindeer will be visiting for the duration of theTis the Season for Science event.
Watch a Snowflake Form
Hoping to build a snowman this holiday season, but there's no snow in sight? Visit the Academy's giant snowman instead, which also serves as an immersive digital dome. While inside, catch a viewing of The Science of Snow. This kid-friendly production examines how snowflakes form and what makes the polar regions so chilly.
Learn About Rudolph
Now that you've met a reindeer, learn more about them. Explore the winter wonderland exhibit to discover how these creatures find food, which is buried beneath the snow, and how their antlers grow so fast. Did you know they grow faster than just about any other type of bone? Other fun discoveries include their unique adaptations that help them travel up to 3,000 miles per year. farther than any other land mammal.