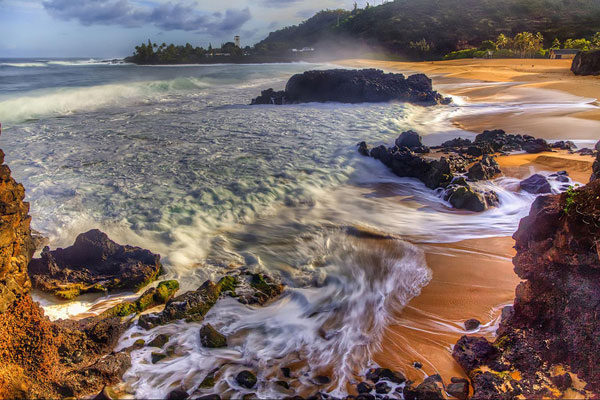 The dramatic beauty of the Hawaiian Islands landscape is epic. Through the islands that make up the unique archipelago, scenic views are spectacular.
Along the coastline of Oahu, the most popular island and the location of Honolulu, jagged cliffs punching down into the sea, expansive crescent-curved beaches and crystal clear water are awesome.  In addition to magnificent coastal panoramas, the color and beauty of dense tropical forests, plunging waterfalls, verdant valleys, and gigantic waves rolling in like glassy curls in to surfers' favorite breaks, are spellbinding.
From the cosmopolitan glam of Waikiki's over 150 hotels and 1,000 restaurants lining a 2-mile stretch of gorgeous crescent beach, to the wild beauty of North Shore, the opportunities to experience the diversity of Oahu's natural beauty are endless.
Comments Off on Honolulu Scenic Views