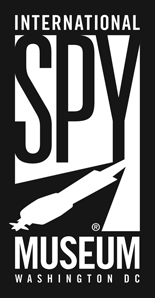 Located on F Street, NW in the Penn Quarter neighborhood, the International Spy Museum shines a light on the shadowy world of espionage and intrigue. Korean War code-breaker Milton Maltz established the museum in 2002. Several former high-level intelligence directors and experts from the CIA, MI5, KGB and NSA serve on the museum's advisory board. The collection includes archival films, photographs and recorded video interviews that highlight the history and contemporary role of various government spy services and rogue agents. Visitors will hear the stories of fictional and real-life spies from ancient Rome and Greece through the Cold War to contemporary times.
Is your group planning a visit to the International Spy Museum in Washington DC? Trusted Tours and Attractions provides deeper discounts to groups of 10 or more. For more information, please visit our page: Group Discount Tickets
Exhibits detail how George Washington and Winston Churchill waged secret wars to influence the outcome of the American Revolution and Second World War respectively. Displays reveal methods for relaying information, such as invisible ink and microdot cameras. Interactive activities enable guests to experience life as a spy. Activities include performing clandestine missions and remembering cover story details, such as a fictitious identity, age and birthplace. During spy tours in the local community, the handler tasks the agents to locate clues during an intelligence-gathering mission. You will learn about the eateries and watering holes that served as the backdrop for more than fifty years of Cold War espionage in the District. The 20,000-square-foot facility has exhibits on modern information gathering techniques, such as the use of spy satellites and computer technology. The museum provided technical advice, plot lines and on-location props for the television documentary SpyGames in 2003.
Comments Off on International Spy Museum Discount Group Tickets