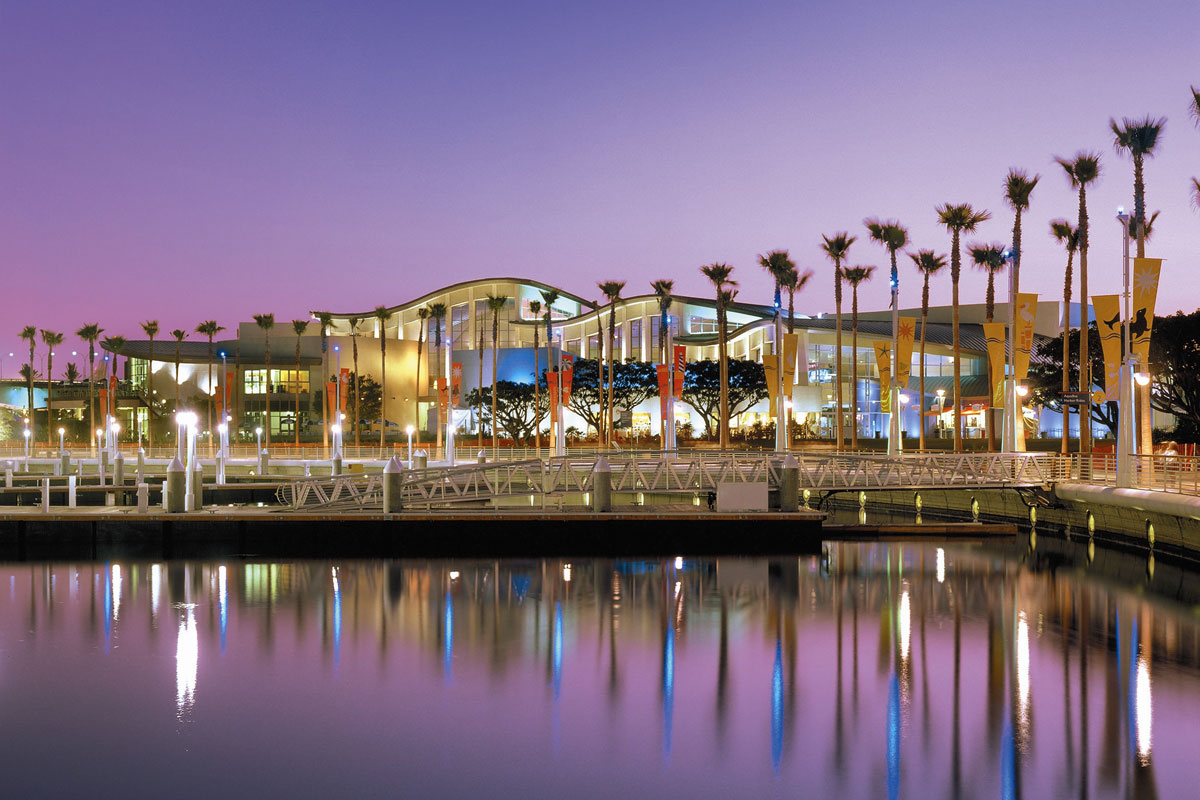 Visit popular LA attractions and save money doing it with a Go Los Angeles Card!
Pick from over 30 great choices and pay one low price instead of standing in line to pay top dollar at each gate. Attractions and museums in Go Card include faves LEGOLAND California, Madam Tussaud's, and Knott's Berry Farm, plus museums, aquariums, and legendary Hollywood movie studio and celebrity home tours. Check out the 1-day and 3-Day Go Los Angeles Card available through Trusted Tours & Attractions. Whichever card you get, maximize your choices from where you are staying by using the distance from downtown LA guide below.
DOWNTOWN LA for FAMILIES WITH KIDS
• California Science Center IMAX Movie Exhibit . Explore science through dynamic interactive exhibits, live demonstrations, awesome films and innovative programs. Admission is free to the permanent exhibitions, however there are fees for the really cool, special exhibits. Go Card is your entry into the popular IMAX Movie Exhibit, a family favorite.
• Natural History Museum. Another museum across the mall from the Science Center is also great for kids. The dinosaur exhibit is incredible; the spider exhibit has a definite creep factor. In addition to these, exhibits throughout the multi-level museum are filled with mammals, gorgeous gems, cool fossils, from huge to micro, butterflies and more.
• La Brea Tar Pits & Museum. Uncover the mysteries of the creatures of the Ice Age on a journey through an active dig site, right on Wilshere Boulevard! The La Brea Tar Pits, where extinct creatures roamed over 10,000 years ago is unique. Explore real tar pits, watch bubbles of methane burst in the air and smell the tar where gigantic ice-age creatures became trapped. Find out how they were preserved in the tar and are still being unearthed on site today; watch paleontologists work on recently dug up fossils and microfossils.
DOWNTOWN LA FOR MUSIC LOVERS
• GRAMMY® Museum at L.A. Live. This small museum with areas focused on various music genres is a great place for music lovers to spend a couple of hours. Sound systems, visual displays, changing shows and a video show, featuring musicians sharing their knowledge, blends music of the past with contemporary sound.
HOLLYWOOD FOR THE STAR STRUCK
• Legendary Theater, Studio, and Movie Star Home Tours. Whether you are a star-struck groupie, curious about celebrities, interested in movie history, or just want to check out the lifestyles of the rich and famous, Go Gard has several choices to experience the rarefied world of movie and TV stars.
• Dolby Theater Guided Tour. Tour the theater where the glamorous gather for the Oscar Ceremony. It's an interesting tour in the venue that is more intimate than it appears on TV.
• Sony Pictures Studio Tour. Go behind the scenes of the historic studio lot to experience a working studio. The interesting two-hour guided walking tour takes you to the sound stages of iconic films and hit TV shows.
• Warner Bros. VIP Studio Tour (adults only). Get the full studio experience on the VIP tour led by engaging guides who know show biz ins and outs. Learn what takes place in back lots and on sets and sound stages used in popular movies and favorite TV shows. See props and movie and TV memorabilia. Learn how movies are made. See exhibits of blockbuster movies and Batman vehicles on display.
• LA City Tours Movie Star Homes Tour. See the estates where legendary stars once lived and superstars live today on a fun bus ride through Mulholland Drive, Beverly Hills, Bel-Air and along Rodeo Drive and Sunset Strip. Entertaining guides keep you engaged by telling great stories about the stars, where they live and places they frequent.
• Celebrity Homes Tour by Starline Tours. See celebrity hotspots on Sunset Strip and Rodeo Drive and ride through exclusive neighborhoods of Beverly Hills and Hollywood Hills where stars live. Fun, knowledgeable on-board guides enhance the experience through the history,details and interesting trivia of the homes of celebrities, past and present.
• Hollywood Behind the Scenes Walking Tour. On the easy stroll through Hollywood, tour guides lead the way past legendary movie and entertainment landmarks telling interesting stories of individual stars along the way. The popular tour allows time for great photo ops, including the iconic Hollywood sign viewed from a platform directly facing it.
• Madame Toussauds. Since it's hard to spot illusive celebrities, see them in wax form at this popular attraction. It's a fun place for young teens and anyone who is into posting selfies. The wax figures are so realistic your friends will never know you are not posing with the real deal. Find discounted tickets here.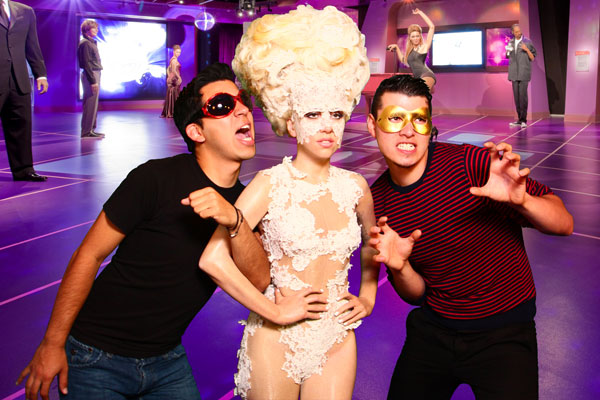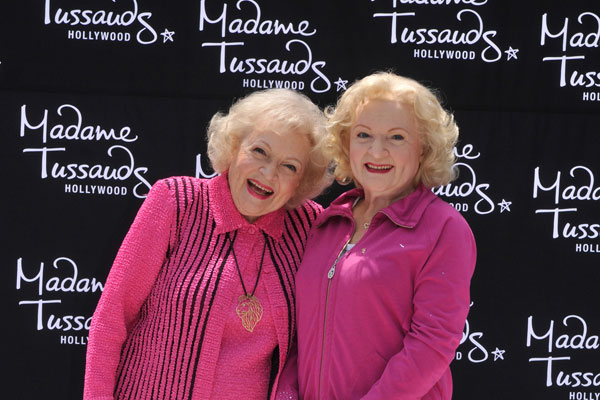 LESS THAN AN HOUR WAY
• Knotts Berry Farm. The 160-acre park of high-flying rides and activities located throughout 6 themed sections is just plain fun. High speed, big-drop, sharp-turn thrill rides, twisting, turning roller coaster rides are fun and western-themed shows, games and attractions lots of fun. There are plenty of food and shopping choices throughout the sections.  Plan to spend the entire day there as kids won't want to leave. If you plan to be in LA with kids during the summer months, Knott's Soak City Water Park is a blast! Be prepared to spend a day getting soaked in pools, on water rides, in lagoons, and down twisting and turning flumes.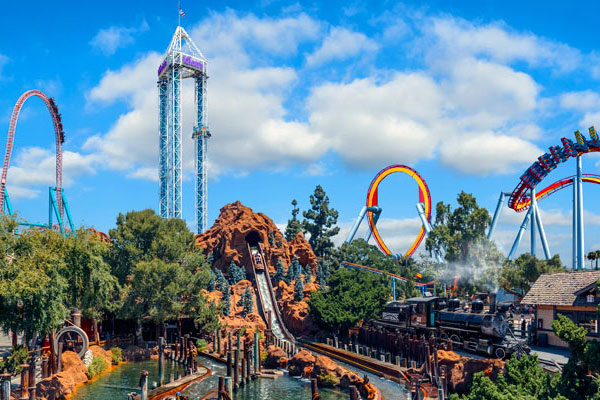 ONE HOUR FROM LA
• Newport Landing Whale Watching. Head south down the coast to Newport Beach for an awesome 2 to 2 ½ hour boat ride to spot massive Grey Whales on their spring migration. April is the prime sighting time. May through November sightings of blue whales, finback whales, huge pods of dolphin, seals, killer whales and sharks are thrilling. The comfortable double decker 65 foot boat with outside decks and indoor seating departs daily, at various times depending on the time of year.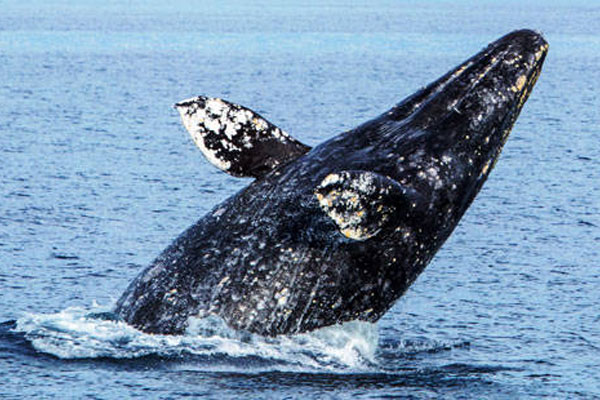 • Aquarium of the Pacific. Another Long Beach favorite is all about the Pacific Ocean, the planet's largest and most diverse body of water. The relatively small, multidimensional aquarium is home to more than 11,000 ocean animals from the waters of Southern California, Baja, and the Northern and Tropical Pacific. Find discounted tickets here.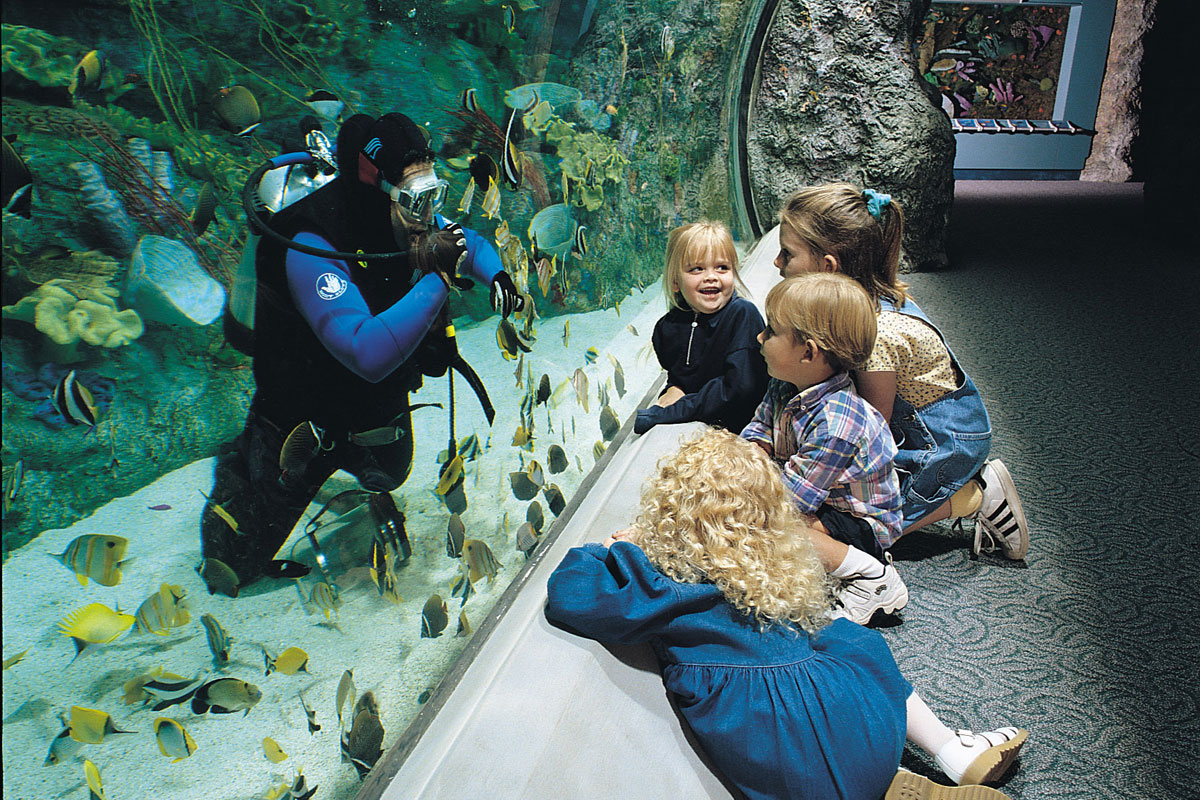 • Pacific Park Santa Monica Pier. Head north up the coast for an iconic SoCal experience. Pacific Park is a super fun place for roller coaster thrill rides, the world's only solar powered Ferris wheel with amazing ocean views, mid-way games, souvenir shopping and pick-up foods in a carnival atmosphere. Young children enjoy the up-close experience at small Santa Monica Pier Aquarium .
• Hop off/Hop on LA Bus Tour Yellow Route. Start the hop off/hop on tour on the double-decker bus at Santa Monica Pier. See Santa Monica highlights, head inland to Beverly Hills through Brentwood, Rodeo Drive, Century City, Fox Studios and more. Hop off to explore places of interested at stops along the route and hop back on the next available bus which passes stops every 40 minutes.
OVER ONE HOUR from LA
• LEGOLAND. The amusement park built on those colorful plastic bricks kids love, over 1 ½ hours south of LA, is a multi-generational favorite! Younger kids love it. Beginning with huge, bright red Bronte (made of legos, of course), looming over the entrance, LEGOLAND opens up creative possibilities. Over 60 Lego-related rides, attractions and shows delight. Snack bars and shops round out a full day of fun.