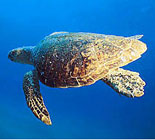 Founded in 1955, Miami Seaquarium is a 38-acre marine-life theme park situated on the dazzling Biscayne Bay. Guests can experience incredible views of the scenic cove and Miami's skyline while enjoying aquatic shows that feature orcas, dolphins and sea lions. Seaquarium exhibits include Discovery Bay where visitors can view animals that inhabit the Florida's rivers, coastal waterways and mangrove forests. Feeding time are popular events for the animals and guests. Divers hand feed sea creatures inside the oceanarium's 750,000-gallon Tropical Reef tank that houses moray eels, loggerhead turtles and a variety of tropical fish. The staff invites visitors to feed playful harbor seals and sea lions near the Golden Dome designed by the renowned futurist Buckminster Fuller. Shark Channel reveals the power of the ocean's most formidable hunters. One of the park's original exhibits, it is home to several species, including hammerhead, mako, nurse, bull and white sharks.
Is your group planning a visit to the Miami Seaquarium? Trusted Tours and Attractions provides deeper discounts to groups of 10 or more. For more information, please visit our page: Group Discount Tickets
The Dolphin Odyssey is an interactive, up-close experience where participants can feed, touch and swim with these enchanting marine mammals. Guests can don wetsuits and join playful harbor seals in the water. The Reef Encounter is an underwater tour of the tropical reef exhibit. During this 20-minute excursion with graceful rays and colorful fish, divers accompany guests as they move freely inside the 300,000-gallon exhibit using state-of-the-art diving helmets. A behind-the-scene VIP tour enables guests to feed and interact with manatees, dolphins, stingrays and sea turtles. Miami Seaquarium also hosts group events, such as sleepovers, parties, weddings and various educational outreach programs.