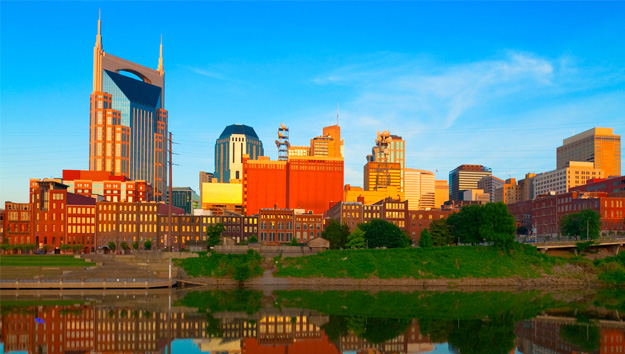 There are two sides of Nashville – music and historical heritage. Experience both by taking advantage of great Old Town Trolley Tours & attraction package deals available through Trusted Tours & Attractions.
Visitors come to the Music City to immerse themselves in country music, the "made in America" music genre. They visit legendary music museums and performing halls, visit RCA Studio B, where country music icons first recorded, and see where music is being made an recorded today. They come to hear music of all genres played 24/7 by singer/songwriters and popular music artists in performance halls, clubs, Honky Tonks, restaurants, and bars.
Visitors quickly discover there is more than music in Nashville. It's a gracious city of lovely antebellum homes, beautiful parks, interesting architectural treasures, a vibrant university, and an innovative restaurant scene. In the surrounding countryside, a presidential home, Civil War battlefields and whiskey distilleries are pleasant drives away.
The Old Town Trolley Tour gets you to the legendary music places and other interesting sites. The narrated 1 and 2-day hop on/hop off narrated tours are engaging and fun.You'll see and learn a lot along the way and save $ too! Experience Nashville your way on an Old Trolley Tour –wind through downtown seeing all the sights for the full 1 hr. 40 min tour without getting off, or spend the day getting off and back on again at any of the 15 stops along the loop tour to see the sights, visit great attractions and amazing museums, take pictures creative neon signs along Broadway, and for lunch where good food and great live music are served.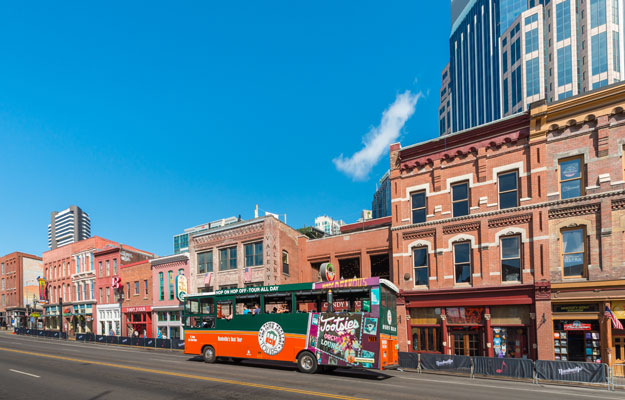 Check out the deals on Old Town Trolley Tour & attraction packages. Country music fans enjoy the package which includes the Country Music Hall of Fame Museum or the package with a ticket to attend a Grand Ole Opry show in Opryland. History buffs take advantage of the Trolley Tour and Belmont Mansion package to enjoy the trolley tour then hop off at the Trolley's Belmont Mansion stop to tour the largest house museum in Tennessee.
For those who aren't interested in the Trolley portion of the packages, attraction only deals are available for to Country Music Hall of Fame, the Hermitage, home of President Andrew Jackson, the Nashville Zoo and the Segway Experience.
Check out the list below. Take advantage of the deals by clicking on the link at the bottom of the page:
SAVE $4!
Old Town Trolley's Soul of Music City Night Tour
Leave the kids, kick back, and cruise through Music City enjoying scenic nighttime views and classic Nashville tunes. On this tour, you'll not only be taken to popular points of interest, but talented guides will dazzle you with their musical talents and extensive historical knowledge of the city. During the tour, you'll stop at a world-famous honky tonk and enjoy a drink with new friends. It's a perfect choice for date night or a group outing and a definite must-do when in Nashville! (No promo code needed)
SAVE $4!
Old Town Trolley Tour PLUS Country Music Hall of Fame Package
See the best of Nashville on the Old Town Trolley Tour and visit the Country Music Hall of Fame Museum, the keeper of country music's historic treasures. Start out in the Rotunda where music artists are honored, then make your way through two centuries of America's music genre. Galleries are filled with awesome exhibits from a permanent collection of over 2.5 million artifacts, recordings, photographs, stage costumes, musical instruments, and more. Experience the evolution of country music and the connectivity between legendary greats and today's innovative artists. Check out great limited time exhibitions, many featuring the lives and music of today's artists. (No promo code needed)
SAVE $2!
Country Music Hall of Fame & Museum only
If you're staying within walking distance of the spectacular museum and want to skip the trolley tour, get your ticket to the museum and save $2 using the promo code: NVMUSIC.
SAVE $6!
Old Town Trolley Tour & Grand Ole Opry Show Tour Package
Spend the day seeing the best of Nashville on Old Town Trolley Tour. Spend the evening attending a Grand Ole Opry Show live at Opryland on any one of these evenings: Friday & Saturday evenings –year-round; Tuesday evenings – Feb 16 through Dec 13; Wednesday evening: June 15 through August 10. The Trolley does not offer transportation to Opryland. Parking at Opryland is complimentary. (No promo code needed)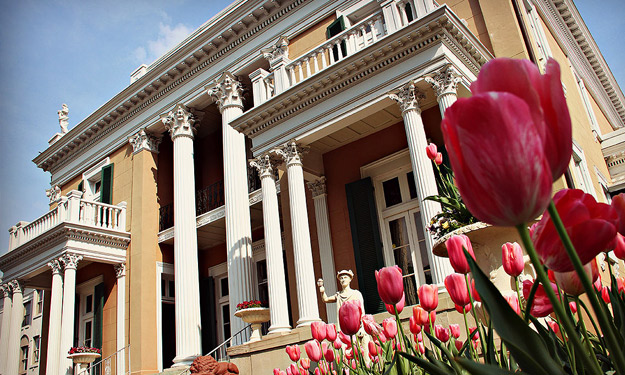 SAVE $5!
Old Town Trolley Tour & Belmont Mansion Package
This package is a great way to take full advantage of the hop off/hop on feature of the Trolley Tour. Here's how: see the sights in and around downtown Nashville and hop off at the Trolley's Belmont Mansion stop for a tour of the elegant 36-room restored Italian Villa and lovely grounds. It's the largest house museum in Tennessee, and one of the few whose history revolves around a woman. Period furnishings, paintings, silver, china and statuary offer a glimpse into Nashville before, during and after the Civil War. (No promo code needed)
SAVE $2!
Andrew Jackson's Hermitage
Tour the beautiful home and serene grounds of the 7th president of the U.S. for a glimpse into the colorful, controversial man, his family, and his time – from the Revolution until just before the Civil War. It is one of the best preserved early presidential homes with attention paid to detail and authenticity. Save $2 using promo code: NVHERM
SAVE $5!
Nashville Zoo
It's no wonder that Nashville Zoo is a favorite of younger kids. It's a super fun, friendly zoo, home to 2248 animals from all over the world. Animals are in smaller natural areas, lending to the comfortable ambiance of the small zoo. Kids love petting the kangaroos, touching turtles and riding a small zipline, a carousel, and kids train. Save $1 using promo code: NVZOO
SAVE $5!
Downtown Segway Tour Experience
Gliding close by all the cool downtown Nashville sights on a Segway is great for active teens and families. Seeing legendary sights, neon lights, and sculptures of famous musicians is great. Gliding so close to restaurants, clubs, and bars that you can hear live music coming from inside is awesome. Save $5 using promo code: NVSEG.
Comments Off on Nashville Attractions Coupons