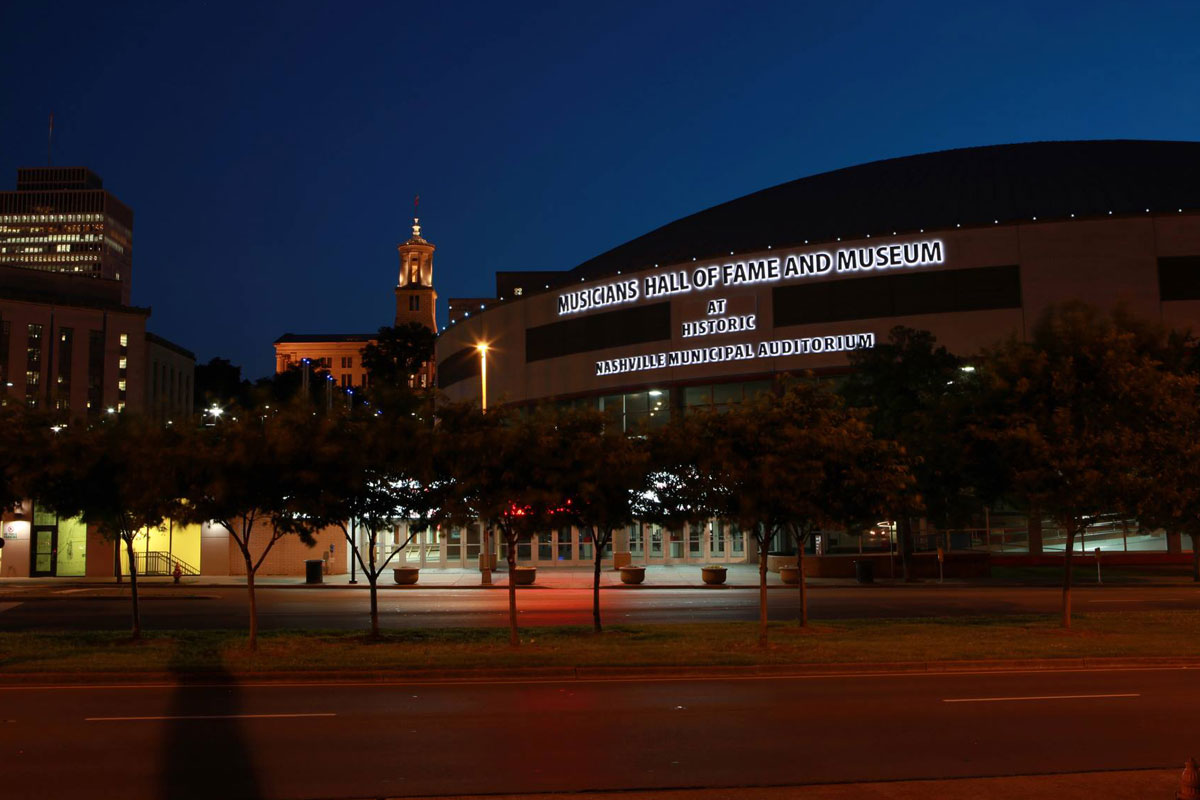 Music is the heart and soul of Nashville. Its all-encompassing music vibe makes it the ultimate vacation destination for music lovers. As the epicenter of traditional and contemporary country music, music is everywhere. Singer-songwriters create it; musical artists play it; recording centers produce it. Museums honor it; legendary auditoriums and huge outdoor concert venues celebrate it.
What's great about visiting Music City is the ease of getting around to iconic places on every music lovers must do list. Most are congregated in the walkable downtown District. However, a great way to kick off your Music City vacation is on a Nashville Night Tour.
Nashville Night Tour
With music and music-related venues everywhere, Nashville can be overwhelming, especially for first-time visitors. Get a great overview of Nashville after dark and have fun doing it on a 2.5 hour Nashville Night Tour aboard the Old Town Trolley. Talented onboard guides make sure you have a great time during an evening revolving around music.  Sit back and let them entertain you with wonderful stories about the legendary musicians who got their start here – past and present. Get up close-up looks at famous music places, see Honky Tonks on lower Broadway without fighting the crowds, check out Printers Alley, Music Row, legendary Ryman Auditorium, The Station Inn, Ellson Place's Rock Block, and more. The tour includes a half hour performance at a live music venue and a stroll over Seigenthaler Pedestrian Bridge for amazing skyline views and great photo ops. Find discounted tickets here.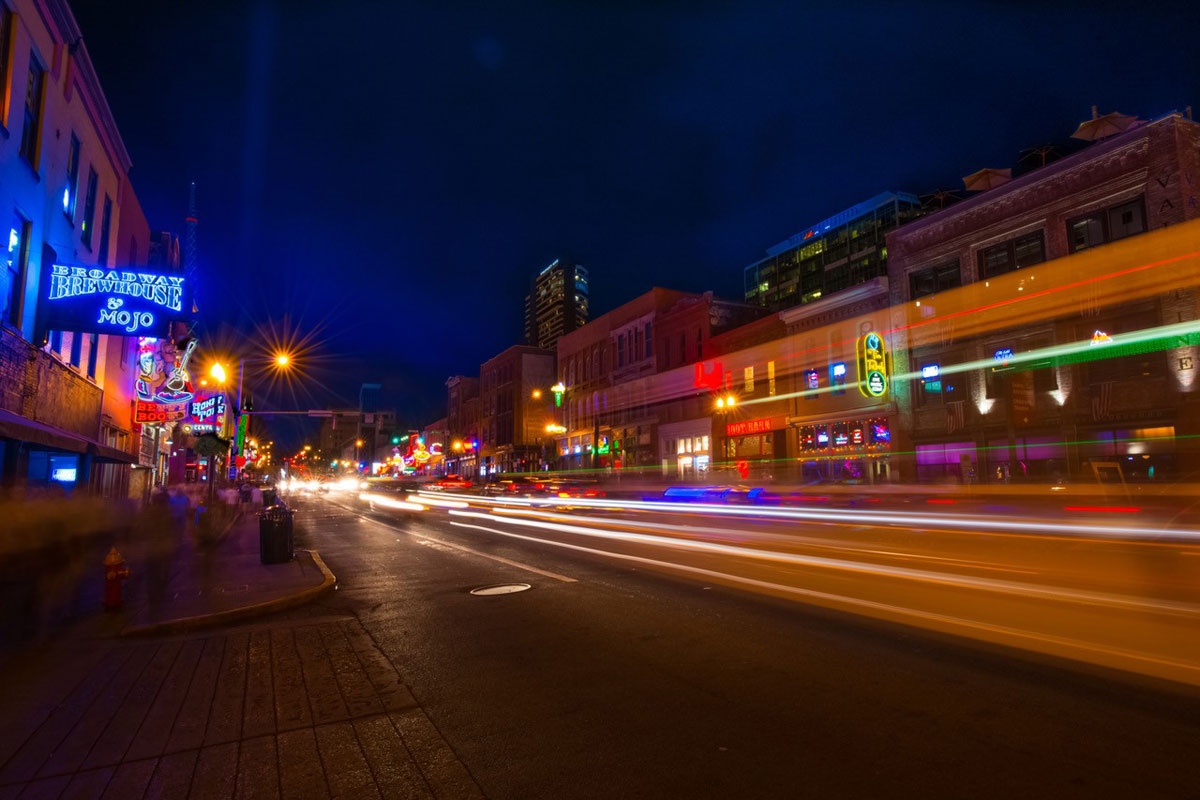 Historic Ryman Auditorium
For anyone seriously into country music, historic Ryman Auditorium, where music greats across all genres have performed since 1892, is a must. This is where America's passion for country music got started when the Grand Ole Opry radio show began broadcasting live from the Ryman in 1925. People from all over the country tuned in and the audience grew. By reaching outside the region, the Ryman became the center of America's music genre and put Nashville on the map. Walk through the beautiful legendary auditorium on a self-guided tour. Take a selfie with Opry legends Roy Acuff and Minnie Pearl, realistically captured in bronze. Attend Opry Country Classics for a celebration of music led by celebrity hosts and performed by guest stars.
Johnny Cash Museum. Feel the presence of the "Man in Black" through a wonderful collection of memorabilia and video clips covering the range of creative work of this remarkable artist. See how his influence changed the direction of country music.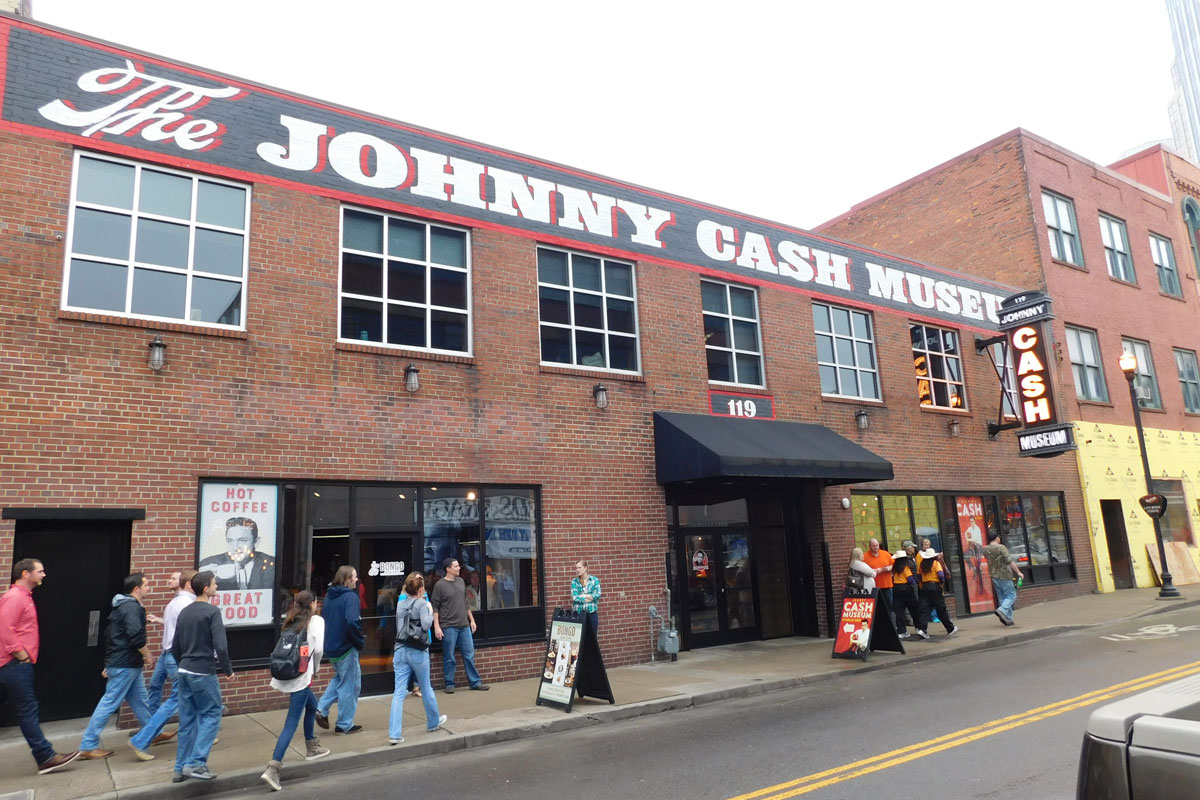 Country Music Hall of Fame & Museum. Immerse yourself into two centuries of country music. As the keeper of country music's historic treasures, the museum is filled with exhibits from its immense permanent collection of artifacts, recordings, photographs, stage costumes, musical instruments, and more. Its changing limited exhibitions are wonderful must-sees. Legendary RCA Studio B on Music Row, where music is made and recorded and where music greats like Elvis recorded, is a great add-on to the experience.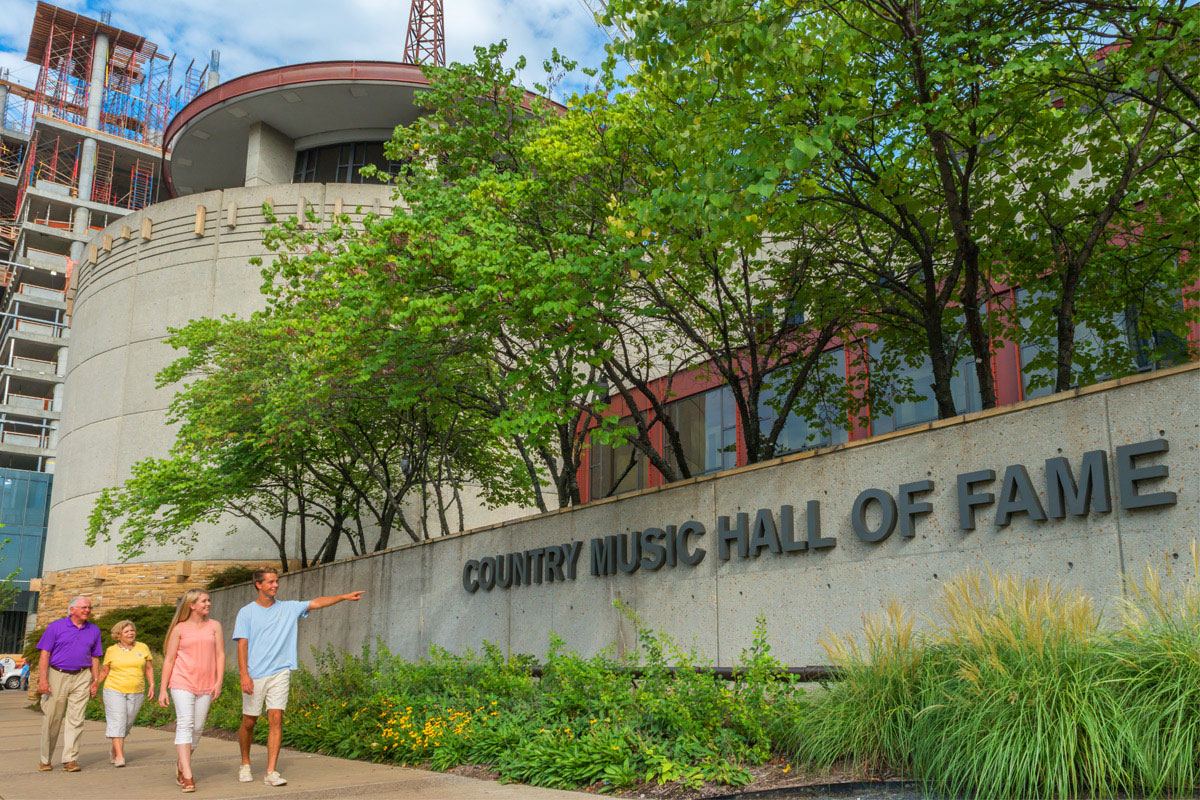 Grand Ole Opry. Nashville is all about the tradition of country music. Have fun being part of the audience at a live radio show at Grand Ole Opry's permanent Opryland home, across the Cumberland River from downtown. Check out what really goes on backstage on a Grand Ole Opry House Backstage Tour.
Lower Broadway.  Stroll along lower Broadway, lined with Honky Tonk Clubs where legendary music artists got their start. All have live music, most of it traditional country. Admire iconic original posters of favorite music artists at Hatch Show Print, America's oldest Letterpress print shops. Pick out a great reprint. It's the perfect souvenir. Don't miss all-American casual food and ambiance at Paradise Park Trailer Park & Resort. Music lovers, history buffs and vinyl collectors, a stop into Ernest Tub Record Shop is a trip into the world of vintage recordings and a one-stop shop for CDs, DVDs, and LPs of a wide variety of contemporary and classic country music.
Printers Alley. The narrow, kitschy alley between 3rd and 4th Avenues and Union and Church, is a nighttime place. Not much is open during the day, and the neon lights at night give the sometimes littered alley a cool, eclectic vibe. Check out the bars, small restaurants and karaoke bars. Bourbon Street & Boogie Bar is a nice change from traditional country music venues of lower Broadway.
2nd Street Saloons and Clubs. Running parallel to the river, the 2nd Street strip is lined with saloons and eateries. Be sure to go to 3-level Wild Horse Saloon, a bar, concert site and dance venue all in one. George Jones Rooftop is the place to go for great views and great wings. For a change of music pace, BB King's Blues Club carries on he heritage of the King of Blues.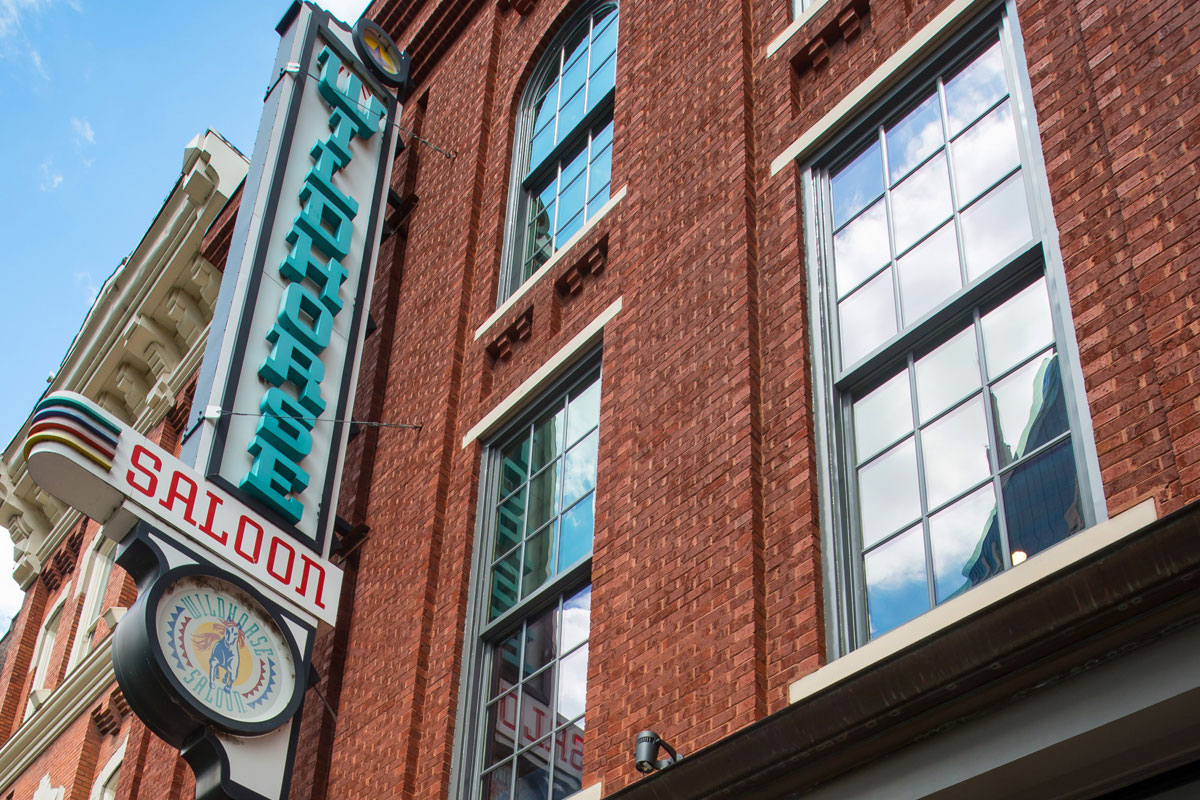 The Gulch. For a change of pace from the Downtown District nighttime scene, check out the Gulch. Located between Downtown and Music Row, the former warehouse area is one of the hottest neighborhoods in Nashville for young locals. Happy hour is fun at several smaller places with great names. Local hotspot, Sambucca, has good food, classic cocktails and great entertainment.
To check out who's playing at Nashville's 100 clubs, bars and venues during your stay, Nashville Scene has up-to-date info.