Experiencing interesting places beyond the French Quarter has become increasingly popular with visitors. The mysterious bayous of southern Louisiana, plantations of a bygone era, and the storied Mississippi River meandering slowly through the delta region, are all part of a real New Orleans experience.

THE BAYOUS
Take a swampboat, airboat or kayak tour of south Louisiana's primaeval bayous. It's the only way to experience the unusual natural beauty and unique Cajun culture of the mysterious bayous. The dark, moss-draped, swampy wetlands with huge cypress trees rising from brackish water have an aura of mystery. On the natural side, bayous are alive with crawfish, catfish, frogs, turtles, alligators, Great Blue Herons, white egrets, possums, snakes, raccoons and an abundance of other wildlife. On the cultural side, Native American tribes and generations of Cajuns, descendants of French-Canadian Acadian people who migrated deep into the mysterious wetlands in the late 1700s, have lived deep in the bayous in relative isolation.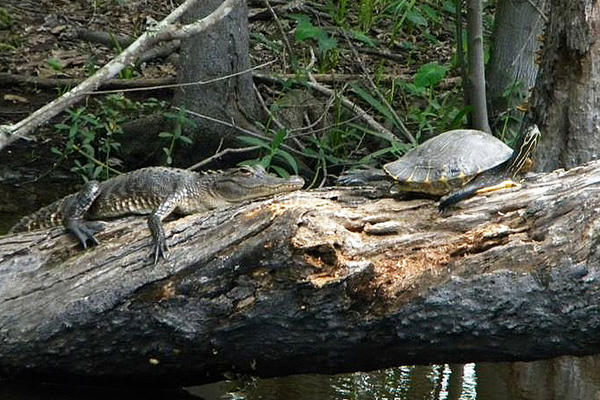 Swampboat Tours. A swamp tour with local Cajun guide is the way to experience this unique environment shrouded in mystery and lore. Several bayous from which swamp tours depart are in Jean Lafitte National Historic Park & Preserve, short drive from downtown New Orleans. Book a Jean Lafitte Swamp Tour for a fascinating, 1.5 hour ride through the swamps of America's disappearing wilderness. If you prefer to be driven there, Jean Lafitte Swamp Tour with Transportation will pick you up at your hotel  in time to meet your scheduled swampboat that can carry up to 250 passengers. If you want to get to the bayou in the comfort of a large motorcoach, Gray Line's Swamp Adventure with Transportation is your ticket. However you get there, the experience is great! The swamboats are covered but have open sides optimum views. Beverages and snacks are available on board for a fee. Be sure to wear sunblock and bring mosquito repellent. Cajun Encounters offers an intimate look at the abundant wildlife on pristine Honey Island Swamp on smaller 22 passenger swamp boats. Learn about the swamp and the natural inhabitants from local captains who have lived on the water most of their lives. Drive a short way from downtown New Orleans to the departure area in Honey Island Swamp,or book their transportation package.
Bayou Kayak Tours are for experienced and novice kayakers who want to paddle the several bayous meandering through and around New Orleans. A great family activity! Kayakitiyat's Big Easy Bayou Tour is an urban bayou experience. It's part history, part architecture, part community and a bit of wildlife. You won't see alligators along this 2-hour tour, but paddling peacefully on Bayou St. John, a Mid-city urban waterway, whose banks are lined with colorful, interesting sights, is perfect for those who want to sightsee their way through the bayou.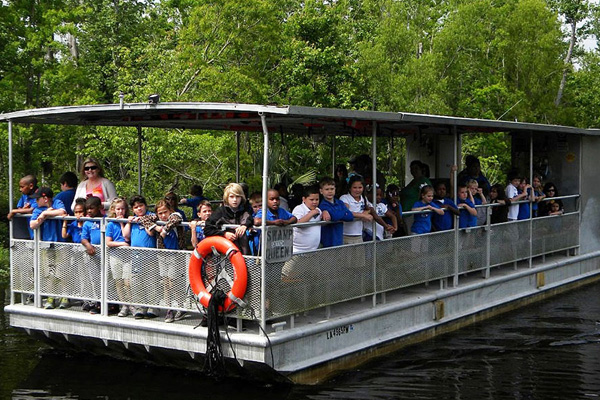 New Orleans Swamp Tours' 2-hour Manchac Mystique Wildlife Swamp Tour is a pristine, picturesque paddle accompanied by guides with knowledge about the surrounding ecosystem. Their Honey Island Swamp Tour is a fun, eccentric narrated kayak tour through the watery Cajun backwoods.
A TASTE OF CRAWFISH AND ZYDICO
Eating boiled crawfish, those mini lobster-looking creatures of the bayou, is part of the Cajun experience. Although New Orleans cuisine uses crawfish in delicious ways, if you have the chance to sample them the Cajun way, boiled and in a bag, do it! If you are driving along Highway 90, the primary way to get through the wetlands, stop by Boudreau and Thibodeau's Cajun Cooking for simple, authentic Cajun fare. If you are lucky to be visiting New Orleans during the mid-May crawfish season, go to one of many festivals celebrating crawfish with food, fun and music. The Breaux Bridge Crawfish Festival, draws thousands for 3 days of crawfish, Cajun music and zydeco bands.
THE PLANTATIONS OF OLD RIVER ROAD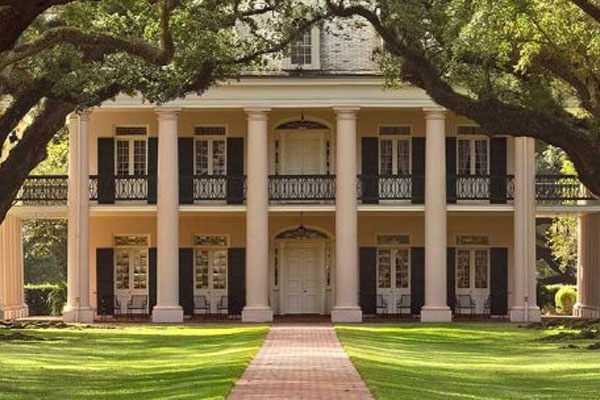 Another visitor favorite is traveling back in time on a tour of one of the plantations along southern Louisiana's fabled River Road. On each side of this  70-mile corridor along the Mississippi River between New Orleans and Baton Rouge, is a remarkable collection of Greek Revival plantation houses, most built by wealthy sugar planters beginning as early as 1827. Venture back in time on one of Old River Road Plantation Adventure's narrated antebellum tours led by professional historians. Or, take a GrayLine Oak Alley Plantation Tour which begins when you board a comfortable motorcoach in downtown New Orleans for an interesting trip along waterways, wetlands and River Road with an on-board guide. A wonderful experience is in store when you reach Oak Alley Plantation, an 1837 masterpiece and one of the finest remaining of River Road's plantations. Marvel at the Live Oak tunnel, walk the lovely grounds and tour the mansion.
Cajun Encounters offers a choice of three plantation tours. Oak Alley Plantation, with its stunning tunnel of Live Oak trees and interesting mansion tour, is a classic. A tour of beautiful Laura Plantation, originally built by a French Creole family, is a time-travel back through the different cultural influences of southern Louisiana as experienced by the families who lived on the plantation. Whitney Plantation is a unique guided tour of the "Big House." Slave Quarters and exhibits focusing on the preservation on the contributions of the slaves of the plantation. Visitors experience a less romanticized, more realistic view of the Old South
STEAMBOAT RIVER CRUISES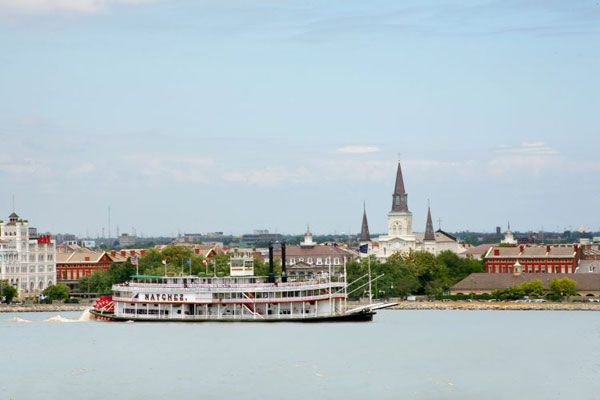 Slow down your pace on a languid cruise along the Mississippi river on paddlewheel riverboat replicas of the bygone Victorian era, Steamboat Natchez and Creole Queen Paddlewheeler. As the powerful paddles begin their muffled, mesmerizing water-churning sound, the world is transformed by the rhythm of the timeless river and unique New Orleans skyline. Soak in spectacular views, listen to live New Orleans jazz and enjoy authentic Creole cuisine on a Natchez Creole Lunch or Dinner Cruise. Leave the world behind on a Creole Queen's Lunch Jazz Cruise or Dinner Jazz Cruise. Watch the ancient city go by in slow motion, dine on tasty selections from a Creole buffet and enjoy great New Orleans jazz.