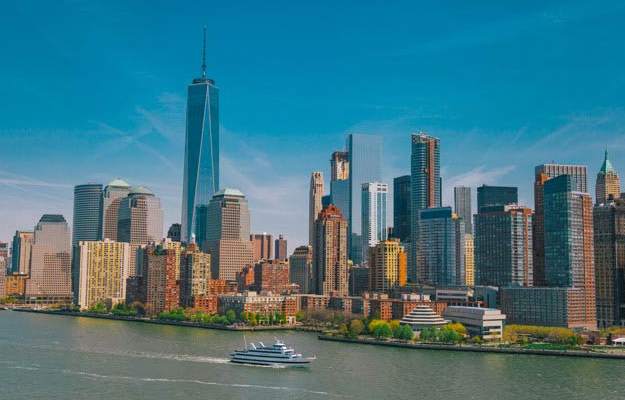 In a city of superlatives, a cruise around New York Harbor should not be overlooked. Take a break the fast NYC pace and see the City from the water side.
Cruise vessels of all shapes and sizes offering tours around New York Harbor, give visitors multiple choices. While cruise types vary in style, price and experience, they all offer incredible views of the iconic skyline, the Statue of Liberty and the famous bridges.
Start by picking the right vessel for you. Choices include large, multi-level, sightseeing cruising yachts accommodating several hundred passengers, ferry boats running on regular schedules, luxury sailing schooners carrying from 49 to 12 passengers, majestic tall ships, U.S. Navy-issue rigid inflatables, replicas of 1920 luxury yachts, and go-fast boats.
Next, choose your cruise experiences. Whether you are looking for a daytime narrated sightseeing tour, a romantic sunset sail, happy hour tour, thrill ride, or a cruise with comfortable indoor spaces in which to enjoy good food, music and dancing, there's something for everyone.
Comments Off on How to Choose Best New York City Harbor Cruise