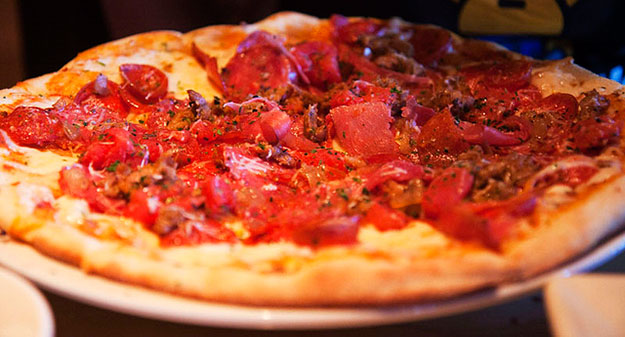 NOLITA
This is how to savor the Big Apple – one tasty bite at a time on the NOLITA NYC Food Tour. It's an enjoyable 2-hour guided tasting tour through tiny Nolita (North of Little Italy). A bustling, on-the-move neighborhood blending Old World charm and a trendy vibe, it's one of Manhattan's gems.
Save $5 with Promo Code: NYET5
Purchase Discount Tickets for  NOLITA NYC Food Tours
Lower East Side
THE place for foodies. One of the oldest neighborhoods in Manhattan, and at one time the largest immigrant enclaves, it's where New Yorkers in the know have gone for authentic ethnic food, particularly traditional Jewish favorites.  With each wave of newly arrived immigrants, it became the go-to place not only for herring, smoked fish, Bialys, pickles and Knishes, but also for specialties from other cultures – Chinese, Vietnamese, Indian, Greek, Hispanic, Japanese. The latest Lower East Side food trend: the influx of uber-sophisticated contemporary restaurants competing with one another for culinary perfection along Clinton Street, rightfully called "Restaurant Row."
Save $5 with Promo Code: NYES5
Purchase Discount Tickets for the Lower East Side Artisan Food Tour
East Village
Nowhere is this unique vibe more strongly felt than in the East Village, a 1960s beatnik-led breakaway from the Lower East Side. The 2 ½ hour Taste of New York Tour is a totally pleasant, off-the-beaten path, street-level, interesting and tasty way to fully absorb the full flavor of this true Manhattan neighborhood.
Save $5 with Promo Code: NYFV5
Purchase Discount Tickets for  Flavors of New York Food Tour