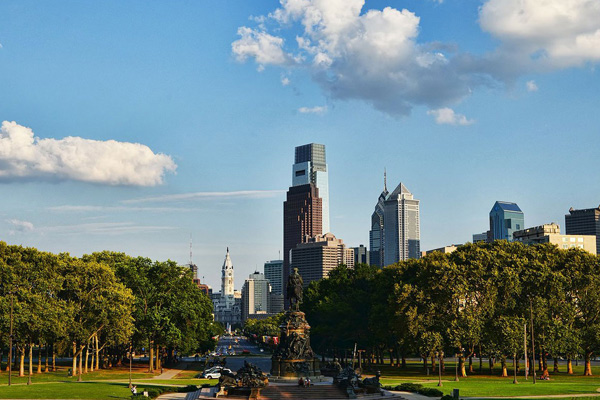 Philadelphia's numerous parks and outdoor spaces have fulfilled the vision of its founder, William Penn, to build a "greene countrie town." Outdoor attractions, urban parks and extensive wilderness park systems offer wonderful summer vacation experiences for all ages and all levels of activities.
Walk Shady Squares
For first time visitors, numerous outdoor activities are near historic sites and museums. Five squares arranged like 5 dots on a domino were in plans William Penn designed in 1683. The center dot, originally Centre Square, is now the site of City Hall in Center City. Take a walk from the center to the other four squares. It's a pleasant way to enjoy outdoors and history that surrounds them. The most popular is tree-shaded Rittenhouse Square, centered by a fountain and surrounded by flower beds and sculpture. Playgrounds, a vintage carousel and a miniature golf course make Franklin Square a kid's summertime fave. Logan Square, now Logan Circle, is surrounded by acclaimed museums – the Academy of Arts & Sciences, Franklin Institute. The tomb of the Unknown Soldier is in Washington Square.
Spend time at Penn's Landing
During summer months, there's a lot going on around Philadelphia's pedestrian promenade through a 10 block string of parks along the Delaware River. Attractions and entertainment venues are the big draw. The sight of ships coming and going on the busy river and views of bridges spanning it are great. There's always something going on in Great Plaza, the tiered amphitheater where festivals and concerts happen. Stroll down to interactive Seaport Museum; board historic vessels moored alongside. Don't miss great skyline and bridge views from the south end. And, from Penn's Landing, embark on a sightseeing river cruise or hop on a carriage tour.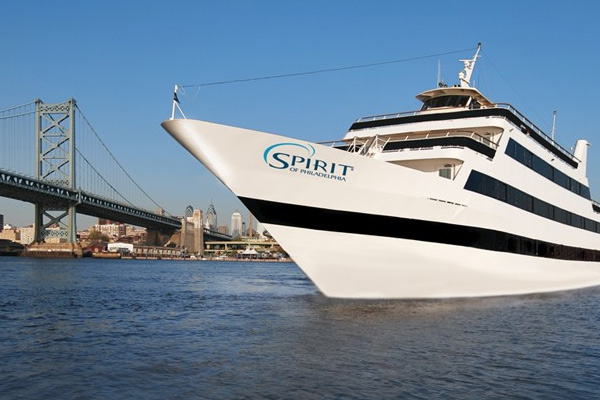 Cruise the river on Spirit of Philadelphia
Departing from Penn's Landing, Spirit of Philadelphia has several options for all-encompassing day or evening cruise experiences. While much of the cruise activity takes place in the luxury vessel's grand indoor entertainment and dining salons with cabaret seating and large viewing windows, strolling topside on the patio deck is a great way to be outdoors. Feel the breeze, see skyline views, pass under bridges, watch the boats go by. Inside, savor the choices from the expansive buffet, enjoy entertainment and hit the floor with your best dance moves. Choose from the 2-hour Lunch Cruise, 2-hour Gospel Lunch Cruise on Saturdays only. Romantic evening cruises include two 3-hour cruises, A Dinner Dance Cruise Mon-Thurs, and Sundays, and a Weekend Dinner Dance Cruise on Friday and Saturday.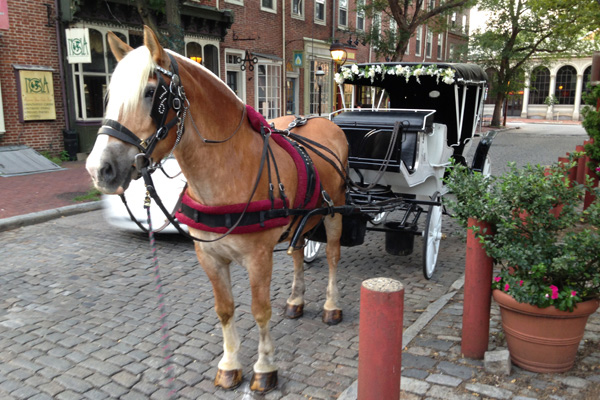 Take a horse-drawn carriage tour
For the less active, enjoying Philly's historic sites in an open-air carriage is a delightful outdoor experience. Step up into one of the horse-drawn carriages lined up at Penn's Landing for a carriage tour.  The easy pace and the personal interaction with informative guides make it memorable.
Hike through Wissakicken Valley Park
Part of Fairmont Park System, one of the world's largest city park systems for walking, hiking and biking, Wissahickon Valley Park is 7 miles of wilderness paralleling Wissahicken Creek. Well-marked trails, accessible from numerous trailheads along the way, have parking areas and trailhead kiosks with helpful maps showing locations of interest. Walk along Forbidden Drive, a low lying gravel road following the creek, and through meadows filled with birds. Take great photos of stone bridges, a historic covered bridge, Fingers Span Bridge, made from an old ship's staircase. See Hermit's Cave, the Great Beech Tree, over 102 feet tall. Peer down into Devil's Pool, up at Lovers Leap and into caves. Check out Valley Green Inn (1872); have breakfast or lunch at Cedar House Café.
Walk or bike Schuylkill River Trail
This unusual multi-use trail begins in the city, goes through Valley Forge National Historical Park,  and leads to the Appalachian Trail through various linked trails. In the city, the 10-12 foot paved pathway is a favorite of families, runners, walkers, bikers. Commuters using these modes of transportation use it too! Check out the Schuylkill Banks Boardwalk, a 2000-foot concrete pathway along the shoreline. A great view of Philly's skyline is from the scenic overlook on the 460 foot-long curving ramp connecting the boardwalk to South Street Bridge.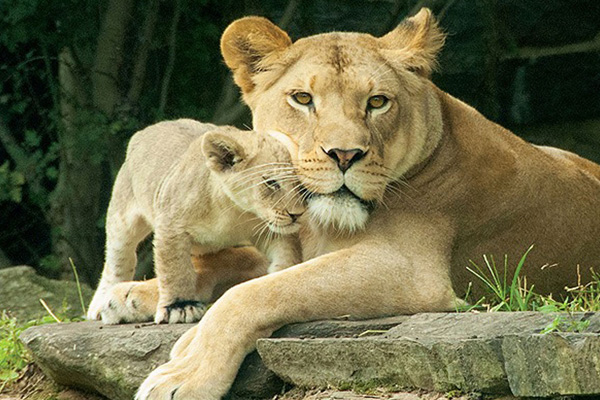 See animals explore overhead in Philadelphia Zoo
What makes America's first zoo so great is more than the  broad selection of 1300 animals in habitats and enclosures, historic architecture and waterfalls, pools and plantings. The coolest feature is the series of animal travel exploration systems. See-through mesh overhead trails allow animals to safely explore their surroundings around the zoo. It's awesome to look up to see a tiger, leopard, or orangutan gazing down at you!
Take in the beauty of Morris Arboretum
For a colorful outdoor experience, stroll through the classical English landscape and sculptural gardens of the 92-acre Victorian arboretum in the northwestern corner of Philadelphia. Look for city's oldest and rarest trees located on the Arboretum grounds.
Wander through Longwood Gardens
There's a world of natural beauty a 30-mile drive outside Philly. Wherever you walk, stunning features and spectacular views are around every turn – beautiful formal gardens, flower gardens, and water gardens. Open meadows are filled with trees, shrubs and flowers, and a wooded area of 8 "outdoor "rooms" featuring specific woodland habitats, is an interesting nature walk. Exotic plants and flowers explode in color in the Conservatory, and kids delight in exploring nature in Indoor Children's Garden.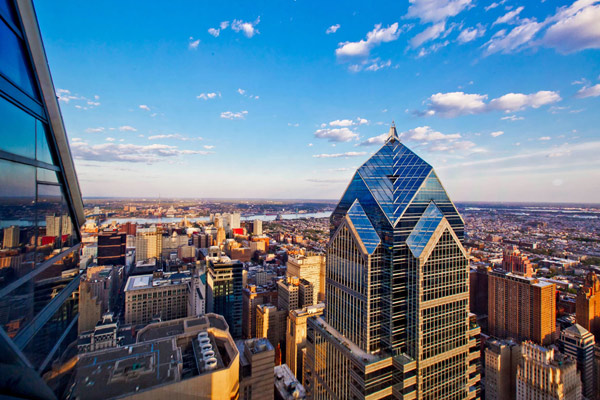 In addition to the Philadelphia Zoo and Longwood Gardens, check these out these outdoor options:
Mural Arts Walking Tour. See the world's largest outdoor art gallery in the mural capital of the world. Philly's stunning mural collection, which started years ago with painted building ads, is fascinating. The variety of themes and artistic processes and expressions of the murals viewed are explained on the narrated walking tour.
Franklin Footsteps Walking Tour. See historic Philadelphia as Philadelphia native, Benjamin Franklin and his fellow patriots would have experienced it. Well-informed guides stop by iconic landmarks where important events in the journey to America's independence took place. Through the interesting and entertaining narration, historic figures we know only through history books come alive.
Grim Philly Walking Tour. This well-researched, unique walking tour explores the grim side of the Old City. Due to some of the factual seedy and macabre subject matter, it's designed for mature audiences. After beginning at Independence Hall with traditional stories of the founding fathers, knowledgeable and entertaining guides lead guests through the dark side of old Philadelphia – a town of red light districts, gallows, serial killers and murderers. It's not a ghost tour. It's a fascinating journey through the gritty side, filled with intriguing historical facts, references, and trivia. For adults, it's and an interesting evening of learning and laughter.