Chase away those rainy day blues by taking your pick from these favorites:
Memphis Discovery Tour.  Spend three interesting hours on a bit-of-everything-Memphis tour .  The narrated part history, part attraction hopping and part tasting the best Memphis BBQ tour is a great way to spend a rainy morning.  See sights you may not otherwise see.  Get off at the Lorraine Motel, the site of Martin Luther King, Jr.'s assassination and at Rock 'n' Soul Museum. Check out flashy clothing that attracted Elvis and other legendary stars at Lansky Bros. on Beale Street. Indulge at Central BBQ, and catch the red carpet Duck March at Peabody's.
Memphis Mojo Tour.   A great rainy day ticket is to have fun on a 90 minute narrated tour in a vintage 1959 transit bus. The vibrant tour, complete with music, covers a good mix of important landmarks that shaped Memphis, from Beale Street, Sun Studio, and Stax Music of American Soul to the Lorraine Motel. There's a stop at Sun Studio and live music sung by your tour guide along the way!
VISIT TWO SPECIAL MUSEUMS – ONE CIVIL RIGHTS; ONE ART
National Civil Rights Museum.  This compelling one-of-a-kind museum compound has exciting permanent and temporary exhibitions focusing on diverse aspects of the Civil Rights Movement.  Through artifacts, film, oral histories and interactive media, visitors experience a struggle that began centuries ago and follows the hopes and challenges of a people. It's a fascinating and inspiring American and global journey into the meaning of equality.  A separate floor is dedicated to exhibits focusing on the assassination of Dr. Martin Luther King Jr., assassinated in 1968 in the Lorraine Motel across the street.
Memphis Brooks Museum of Art. During a Memphis downpour, nothing beats entering the cool, quiet beauty of this small gem.  Some exhibitions of the small, diverse collection are regional art, others include paintings and sculpture from ancient to contemporary.   The interactive top floor is great for kids. It's a comfortable museum experience and an example of less is more.
ALL ABOUT SOUL & ROCK 'n' ROLL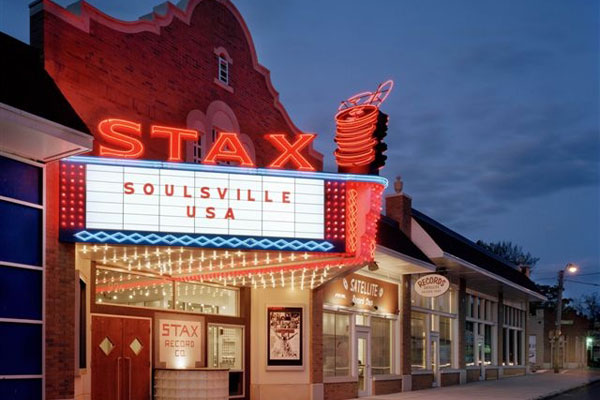 Stax Museum of American Soul Music.  Delve into the world of the unique Memphis sound.  Experience how the music genre evolved from its Southern gospel roots to recorded music which launched legendary artists. Walk through the re-construction of a  rural church, see period recording equipment, listen to Stax tracts, hit the dance floor to dance to favorites tunes, visit Studio A replica of where Stax artists cut records.
Memphis Sun Studio Tour. This unique journey focuses on the birth of Rock n' Roll in the place where legendary greats Roy Orbison, Johnny Cash, Carl Perkins and Ike Turner were first launched and where Elvis got his start.  See how Sun Records came on the scene as an influential force in the diversification of the Memphis Sound from Soul to Rock n Roll.
Memphis Rock 'n' Soul Museum.  Tying Soul and Rock n Roll together from the emergence of Soul in the 1930s "field hollers" to its influence on the development of rock n roll, culture, and lifestyles, the museum is all about a unique body of music. Meet the pioneers who overcame social, racial, and economic barriers to create the unique Memphis sound. A digital audio tour guides visitors through videos, stage costumes, photos, instruments and memorabilia.
THE "KING'S" GRACELAND
The touchstone of all things Elvis, there is much to see on the 14-acre property.  Through a variety of experiences, the life of Elvis Presley is chronicled and celebrated – a poor boy from Memphis who grew up surrounded by the Memphis Sound, which he adapted and made his own to become the "King of Rock n Roll."  Several tours at different experience levels are available.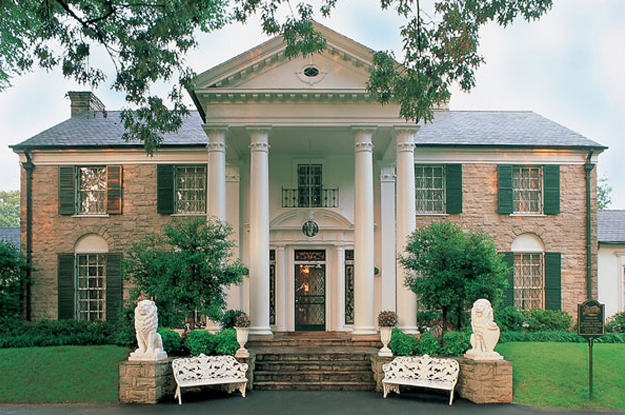 Elvis Experience Tour Plus Planes.  Start with an audio tour of the mansion, whose original 50s, 60s and 70s décor is a journey in time into the past. Watch videos, see photos, personal mementos, movie memorabilia, and those famous glittery stage costumes.  Walk through his collection of 33 vehicles.  See his custom jet planes.
A Graceland Platinum Tour.  Sit back on the Backbeat Bus, a vintage bus for a live, music-filled ride to Graceland.  Once there, take an audio tour of the mansion, the grounds, the museum.  See Elvis' private jets, the Elvis After Dark exhibit and a film about Elvis' career.  Shop for Elvis-themed gifts, enjoy the restaurants.  The return ride to Memphis is just as fun as getting there.
Elvis VIP Tour Plus Planes.  Get some VIP perks and spend the entire day at Graceland in a total Elvis immersion.  Be at the head of the line and take your time on the audio guided tour of the mansion.  See his famous pink Cadillac and other vintage vehicles in the Presley Automobile Museum. Relive how he attracted fans and shocked the world with his provocative style and how he influenced pop culture today in the '68 Special Exhibit.
RAINY DAY FUN FOR KIDS
Keep the kids from getting grumpy on rainy days with these fun activities:
Fire Museum of Memphis.  The museum in old Engine House #One downtown depicts the life of a firefighter and houses cool vintage equipment. See a restored 1897 Hale Water Tower, a "Fire Room" where technology lets kids experience real-life effects of fires including feeling the heat as firefighters tackle huge flames. There's even a talking horse who tells what it was like fighting fires in the days of horse-drawn stream engines.
Children's Museum of Memphis. Younger children love that they can touch everything!  More than a museum, this hands-on place of interactive exhibits and activities is a giant play center.  Kids experience everything in daily life from house construction to money to transportation.  They can dress up in costumes and perform plays, paint, sculpt and weave. Motion simulators let kids drive vehicles and ride a hot air balloon. A fave is Skyscraper, a multilevel maze for kids over 4.  Little ones can play in the toddler-size playhouse.
Sky Zone.  If older kids are bouncing off the walls, let them bounce for hours a SkyZone, where the entire floor and a part of the walls are trampolines.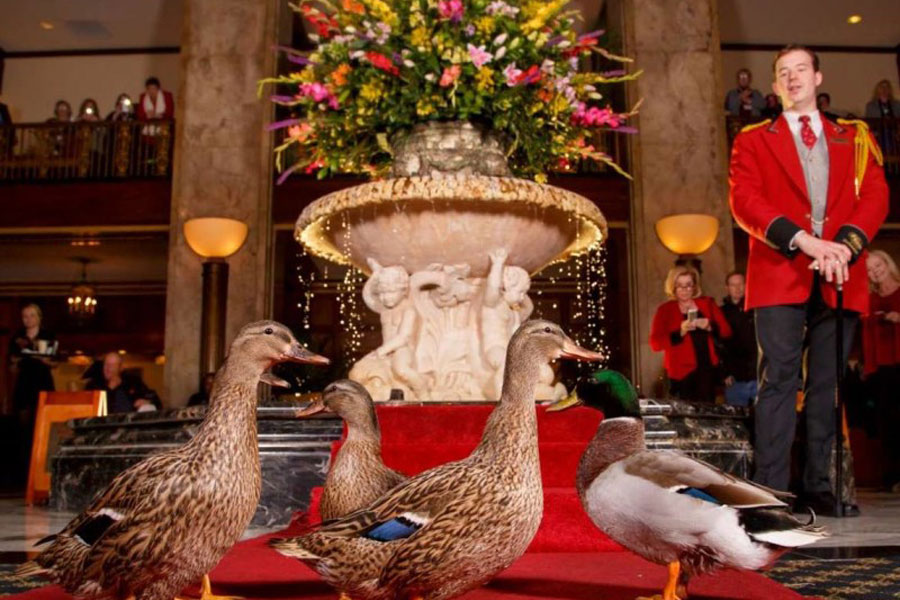 March of the Peabody Ducks.  This Memphis tradition is a quacking good time! Be at the Peabody Hotel at 11 am each day to witness the march of the ducks from their rooftop home, into the elevator, across the lobby, for a splash into the fountain for their daytime frolic.  The reverse happens at 5pm!