When visiting Nashville, there is no need to be disappointed if the weather forecast calls for rain. It's your chance to experience history and visual arts museums, go to performances, visit attractions and music venues you might otherwise miss.
MUSIC HERITAGE MUSEUMS & VENUES
In a city where visitors come for the music scene, it's easy to spend several hours on a rainy day in these museums and country music heritage sites.
Country Music Hall of Fame & Museum.  Become totally immersed in two centuries of America's music genre.  As the keeper of country music's historic treasures, the museum's collection is immense and diverse.  Exhibits feature artifacts, recordings, photographs, stage costumes, musical instruments, and more.  Its changing limited exhibitions are must- sees.  Be sure to add on a shuttle ride to legendary RCA Studio B on Music Row, where music greats recorded and where music is still made and recorded.
 Johnny Cash Museum.   Step into the world of the "Man in Black" for an immersion into the broad range of creative work of this remarkable artist.   Through the museum's wonderful collection of memorabilia and video clips, see how his influence through the decades changed the direction of country music.
Musicians Hall of Fame & Museum.  The dynamic museum explores music across all genres – country, blues, soul, rock, and pop.  Through music, photos, film clips, recording equipment and instruments, see how music is made.  Find out which great musicians played behind famous artists on hundreds of hit records.
Ryman Auditorium.  For anyone seriously into country music, a visit to legendary "Carnegie Hall of the South," where music greats across all genres have performed since 1892, is a must.  Take a self-guided tour of the Ryman auditorium where live broadcast of the Grand Ole Opry first airing in 1945, began America's love of country music. Take a selfie with Opry legends Roy Acuff and Minnie Pearl, realistically captured in bronze.  Attend Opry Country Classics for a celebration of music led by celebrity hosts and performed by guest
Grand Ole Opry.   What the Grand Ole Opry live radio broadcast stared at the Ryman, it moved to Opryland across the Cumberland River from downtown.   Have fun being part of the audience at a live radio show. Check out what really goes on backstage on a Grand Ole Opry House Backstage Tour.
PERFORMING ARTS CENTERS
Nashville's vibrant music scene dominates Music City.  However, talent attracts talent and as the epicenter of written, recorded, and performed music, Nashville has also become a vibrant center of visual and performing arts.
 Frist Center for the Visual Arts.  A wide range of great rotating exhibitions makes the Frist an integral part of Nashville's thriving arts scene. On any given day visitors can see a dynamic range of art – from classical to contemporary – from local, state and regional artists as well as exhibitions from U.S. and international museums.
 Tennessee Performing Art Center.   Several large performance venues – an auditorium, two theaters and a large hall in the James K. Polk Cultural Center present an exciting array of Broadway shows and special performances.  It's also the place to see the Nashville Ballet, the Nashville Opera and Nashville Repertory Theater.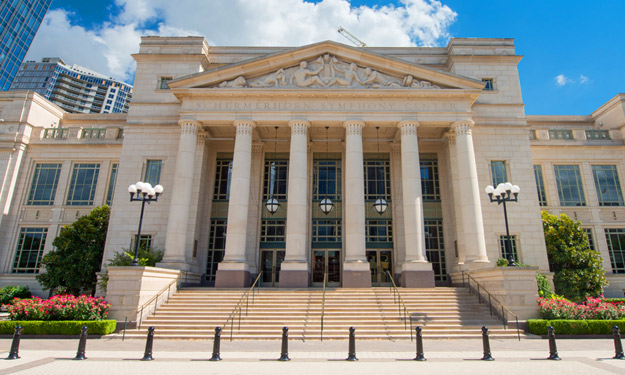 Schermerhorn Symphony Center.  The grand concert hall is known for the richness and diversity of its performances.  The Nashville Symphony offers its Classical series with an amazing range of performances and guest conductors as well as a wide range of pops, jazz and music from all over the world.
Belcourt Theatre.  Turn a rainy night into a movie-night date.  Make plans to catch a current or foreign film playing in this gem of an indie theater.  Newly renovated, the historic silent movie theater is pleasant and intimate, without a bad seat in the house.
HISTORIC SITES & MUSEUMS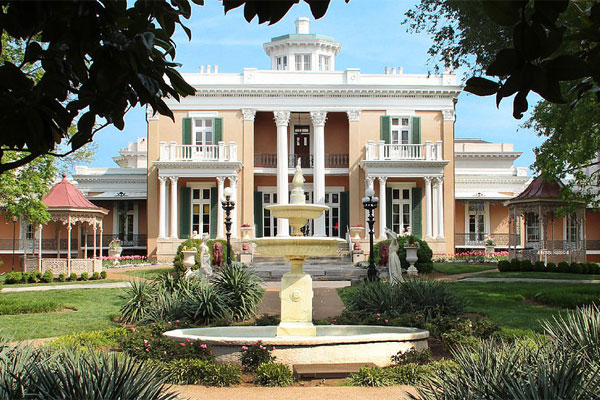 Belmont Mansion.  Touring the elegant 36-room restored Italian Villa, filled with lovely furnishings, paintings, silver and china is a pleasant way to spend a rainy day.  The largest house museum in Tennessee, whose entire history revolves around a woman, offers insight into Nashville before, during and after the Civil War.
Tennessee State Museum.   Tennessee's heritage is on display in a grand way in the museum adjacent to the Capitol.  A water wheel and other life-size exhibits – reproductions of an 18th century print shop, pioneer cabin, antebellum parlor and Victorian painting gallery – span Tennessee's history. Special exhibits highlight the role of African American soldiers in the Civil War and the life of a free black family living in Knoxville before 1860..
Lane Motor Museum.   A really cool place to visit!  And, it's not just those who like vintage and unusual cars and other motorized vehicles.  It's one of the few museums in the U.S. specializing in European cars,has a great microcar exhibit, vintage Harleys, and flying and floating machines too!  Some cars in the working museum are in showroom condition; others exhibit typical aging with the objective of restoring them to near-original specifications.
KIDS RAIN-DAY BEST BET
Adventure Science Center and Sudekum Planetarium.   Kids love this place!  It's totally about learning, exploring and discovering through doing. It's exciting, fun and entertaining too.  With so many exhibits exploring biology, nature, physics, chemistry, the Universe and more through how things work, it keeps kids engaged for hours.
AFTER DARK TROLLEY TOUR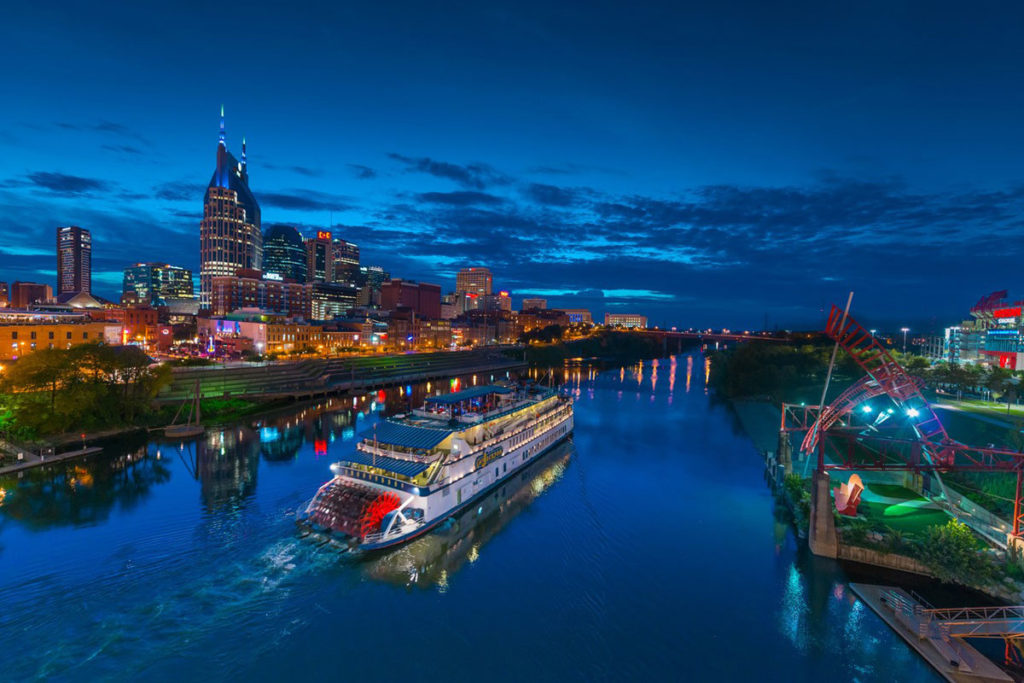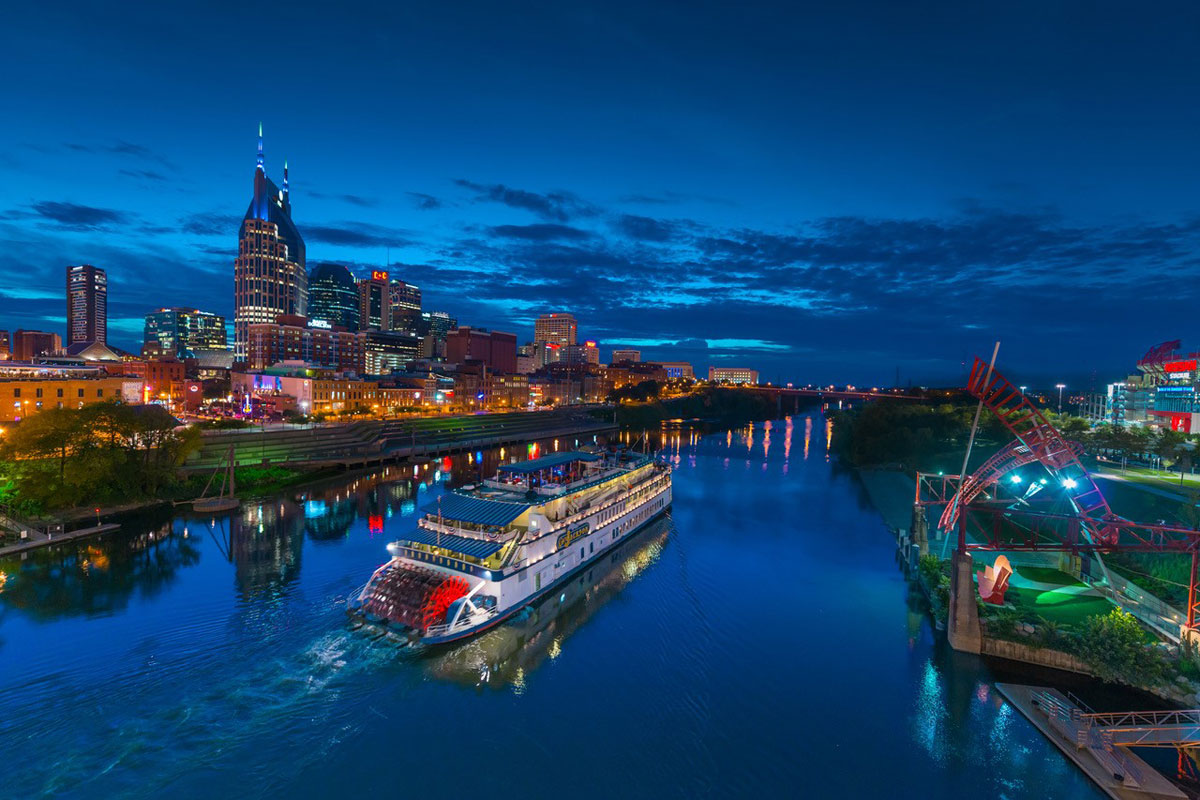 Nashville Night Tour.  Here's a fun way to get an overview of Nashville after dark, rain or shine, and have fun doing it.  Great for first time visitors and for anyone on a rainy day evening when bar hopping from one music venue to another is not an option.  Stay high and dry for 2.5 hours on Nashville Night Tour aboard the Old Town Trolley.  Talented on-board guides make sure you have a great time during an evening revolving around music by entertaining you with stories about the legendary musicians who got their start here – past and present.   Get up close-up looks at famous music places.  Get off the our for a half hour performance at a live music venue and, weather permitting, stroll over Seigenthaler Pedestrian Bridge for amazing skyline views and great photo ops.
ENJOY THE LIVE MUSIC 
Everywhere. If you just want to listen to music and don't mind popping in and out of the rain, check out bars, clubs, saloons and restaurants along Broadway, Printer's Alley, and 2nd Street. Find out who's playing at Nashville's 100 clubs, bars and venues on the online Nashville Live Music Guide or on the Nashville Live Music Guide App.  Visitors who enjoy the almost-lost art of print publications, Nashville Scene is a great resource for music and more.
If you like to hang out, have a drink, listen to music and play games, bowl or test your arcade game skills, several unique bars and restaurants in Nashville have games.  The hot one is The Escape Game Nashville where you get locked in a room with friends to work together to figure out how to escape with clues given.