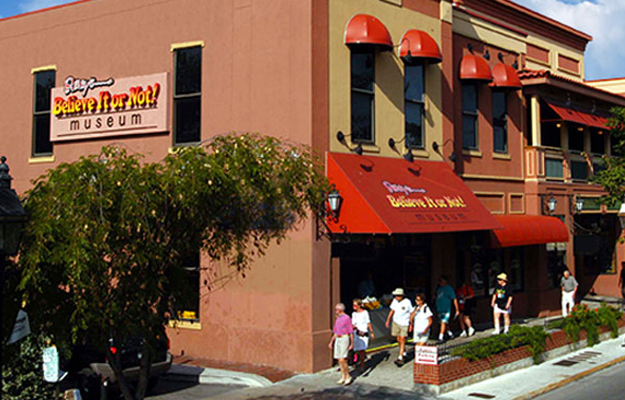 Expect the unexpected in the Key West Ripley's Believe It or Not! It's filled an eclectic mix of the bizarre, the unusual and the really weird. The creep factor is particularly appealing to older children, teenagers and young adults, who have plenty of opportunities to take selfies with the oddities.
Attention-grabbing artifacts are randomly exhibited in every corner of the museum. Artifacts from all over the world in over 550 exhibits are stunning in their diversity. Fact-filled exhibits range from bizarre to eccentric to interesting. An exhibit can be an unusual handmade creation or invention; the one next to it can be clothing, unusual objects and items used in the rituals of cultures all over the world. Exhibits can simultaneously fascinate and gross out. Or, they can be interesting and thought-provoking.
Save $3 Total at Ripley's Key West with Code KWRIPLEY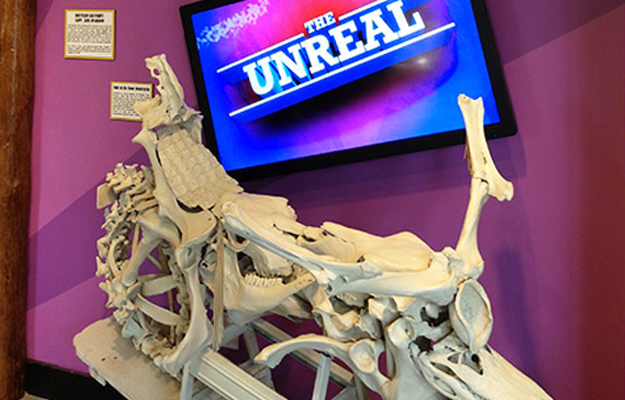 There is no way to anticipate what's in the next exhibit. It's a wild mix of things. As if a shrunken head were not enough, this Ripley's had a shrunken torso. A Johnny Depp's Pirates of the Caribbean look-alike, totally made of metal objects, gadgets and devices, is a favorite for selfies. So is the world's tallest man. The intricate landscape made of camel bone is amazing in its detail. Darth Vader made of computer keys is awkwardly odd. The motorcycle created out of animal bone parts and titled "Bad to the Bone," is weirdly cool. The mermaid creature with a mermaid tail and strange humanoid head, torso, and hands, is totally creepy. The 2-headed chicken exhibit is weirdly odd in Key West, famous for its roaming chickens.
Ancient devices from all over the world – Medieval chastity belts, prison coffin, and Medieval torture devices – are chilling. Other exhibits, featuring artifacts used in unique rituals of many cultures, such as the human hair funeral wreath, popular the Victorian-era America, and prayer wheels and wishing bells found in a Tibetan monk's morgue, are fascinating. Portraits of familiar people made of unexpected materials draw attention. Fun, interactive activities, such as the Inversion Tunnel, keep visitors actively engaged.
The usual reaction to the collection of the truly bizarre is usually "how did they do it!" It's also "why did they do it."
At Ripleys Believe It or Not! an answer is not required.

Save $3 Total at Ripley's Key West with Code KWRIPLEY
Comments Off on Ripley's Key West Coupons & Visitor Guide