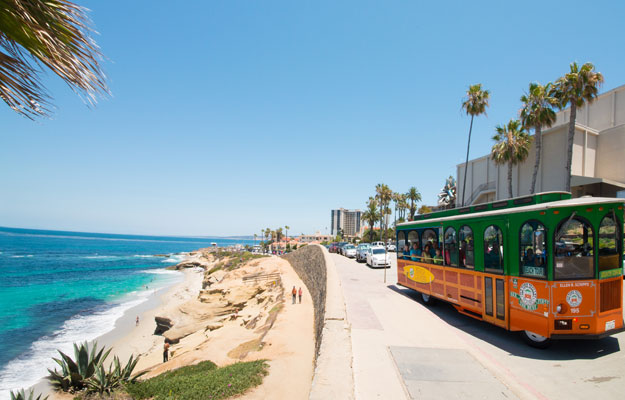 San Diego is a beautiful vibrant Southern California city with a lot going on and multiple reasons to visit. Great weather, gloriously sunny days and comfortable year-round temperatures are nature's welcome. Within the scenic boundaries of sparkling Big Bay, mountain ranges and the Pacific Ocean, San Diego offers a long and varied list of things to do.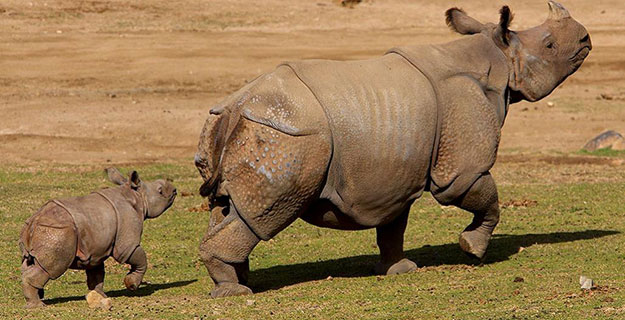 Eco Adventures
San Diego's eco tours can take place on land or sea. It's hard to beat an eco-tour that involves whales! Whale watching tours, a visitor favorite lasting approximately 3.5 to 4 hours, are the thrilling. Catching sight of these magnificent marine giants up close is awesome. Kayak tours explore the natural beauty of La Jolla, a short, scenic drive away. To experience both beautiful plants and animals from all over the world without venturing out on the water or into the desert, spend a day at San Diego Zoo in beautiful Balboa Park. In this 100 acre park in the middle of San Diego, animals from all over the world live in habitats mimicking natural ecosystems. Check out valuable coupons below:
San Diego Zoo Safari Park– Save $1 with Promo Code SDWA1
San Diego Zoo– Save Additional 5% with Promo Code SDZO5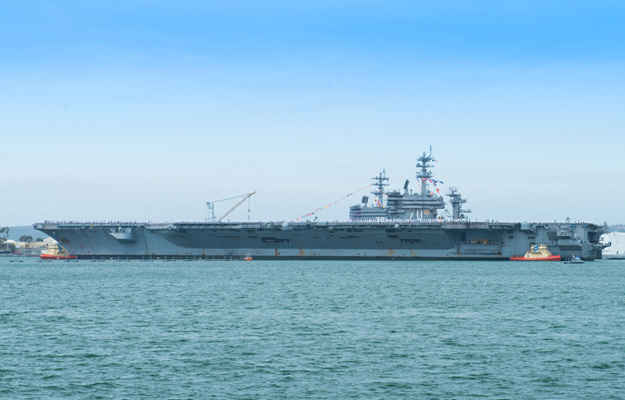 Museums
Interesting museums chronicling San Diego's rich maritime history are must-sees for travelers of all ages and interests. Since its first settlement as a mission up on the hills of what is now Old Town, San Diego has been an important maritime town. In its early years, sailing vessels engaged in trans-Pacific trade lined the wharves along what is now the Embarcadero. Later it was a major center of the still-thriving fishing industry. The tradition continues today as Navy aircraft carriers, destroyers and other vessels of all sizes cruise in an out of Big Bay. An interesting time-travel through a collection of historic vessels moored along the Bayfront is fascinating. From sailing ships and tall ships to steam boats and submarines, from Swift boats and pilot boats to an aircraft carrier, these museums tell the story through ships' tours, exhibits and bay tours.
USS Midway Museum– Save 50 cents with Promo Code SDUM10
SoCal Theme Parks
The popularity of the all-day, all-inclusive theme park experience began in Southern California. Several of the best known theme parks are located between San Diego and Los Angeles. San Diego had Belmont Park, an oceanfront amusement park, SeaWorld and LEGOLAND California Resort, a kid fave, about 40 minutes from San Diego. The park featuring all things LEGO is an easy day trip, has different packages including their aquarium and water park which is a fun day for all kids.
LEGOLAND Resort Hopper– Save Additional 10% with Promo Code SDSE10
LEGOLAND Tickets– Save Additional 10% with Promo Code SDLL10

Bay Cruises
Getting out on sparkling Big Bay is a must. The bay is so large that boat tours can include North Bay or South Bay or both. On North Bay boat tours and cruises you'll see sea lions, Point Loma, Harbor and Shelter islands, North Island Naval Station, submarines, and Cabrillo National Monument. South Bay cruises focus on the bayfront south of Coronado Bridge, passing by USS Midway, Seaport Village, Naval ships, active dry docks and busy ship yards. Bay tours and cruises last 1-2 hours, and range from a drive-your-own mini speedboat guided tours to intimate 6-passenger luxury sailing yacht cruises to larger vessels with outside viewing decks and comfortable interiors with panoramic viewing windows. Pick one that's right for you and save using the coupons below.
San Diego Brunch Cruise– Save $10 with Promo Code SDHB10
San Diego Dinner Cruise (Weekday)– Save $10 with Promo Code SDHD10
San Diego Dinner Cruise (Weekend)– Save $10 with Promo Code SDWE10
Sightseeing Cruise– Save $3 with Promo Code SDHO1
Fun Food Tours
San Diego's great culinary scene has made it a popular foodie destination. Travelers who know great cuisine arrive well-versed in all the trending restaurants. For those just wanting to know where to go, restaurants in Gaslamp Quarter are great, as are the intimate ones featuring cuisine from all over the globe lining the streets of Little Italy. For those who just want to have fun, narrated food tasting walking tours are a great way to taste your way through interesting neighborhoods. Usually lasting about 2-3 hours in the early evening, they stop at 4-5 restaurants along the route for tastings and drinks. For a real feel and distinct tastes of the Gaslamp Quarter and Old Town neighborhoods and great deals, check out the choices below.

Sightseeing Tours
There are many ways to enjoy narrated land sightseeing tours of San Diego. Bus tours travel around the sprawling city to see the highlights. Trolley tours cover the city along a comprehensive route while offering hop off/hop on privileges at stops near must-see places. Amphibious tours are great fun for kids; night tours are a lovely pre-dinner treat; a tour up to picturesque La Jolla is a scenic day trip. Narrated walking, bike and Segway tours connect the visitor to the area up-close. Adventuresome travelers and those traveling with teens or young adults should consider a Segway tour. Gliding around the streets of San Diego neighborhoods for up-close looks, to learn historical facts and hear great stories is super-cool. No coupons are available, check back for future coupons.