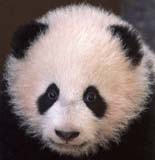 The San Diego Zoo traces its origin to the 1915 Panama-California Exhibition when exotic animals were abandoned at the end of the event. Officially established by Dr. Harry Wegeforth in 1916, the zoological park moved to its current location in Balboa Park in 1921. From its ignoble beginnings, this organization has become world renowned for its natural settings and innovative attractions. The 99-acre park has over 3,700 animals from over 650 separate species. It is one of the few zoological parks in the world to display a Giant Panda.
Is your group planning a visit to the San Diego Zoo? Trusted Tours and Attractions provides deeper discounts to groups of 10 or more. For more information, please visit our page: San Diego Group Discount Tickets
Lost Forest is the park's largest animal zone. Amidst hibiscus and tulips, visitors can see monkeys, apes, hippos, large cats and birds that dwell in forests. Africa Rocks enables guests to view meerkats, mongoose, eagles and hyraxes that inhabit the grassland and hillocks of Africa. Bornean sun bears, fruit doves and lion-tailed macaques call Asian Passage their home. Elephant Odyssey displays a variety of pachyderms from around the world. The family includes a 12,000-pound Asian bull named Ranchipur. The Australian Outback exhibit displays camels, wallabies and koalas from the Land Down Under. Visitors can see a beautiful sub-species of giraffes from Kenya in the Urban Jungle Zone. Discovery Outpost has 30 exhibits of baby animals that visitors can feed, groom and pet. The site provides a lively backdrop for pigeon races, wacky science demonstrations and animal-themed shows. To see all the animals, guests would have to walk about 4 miles. Other potential options include the aerial sky tram and bus tours.