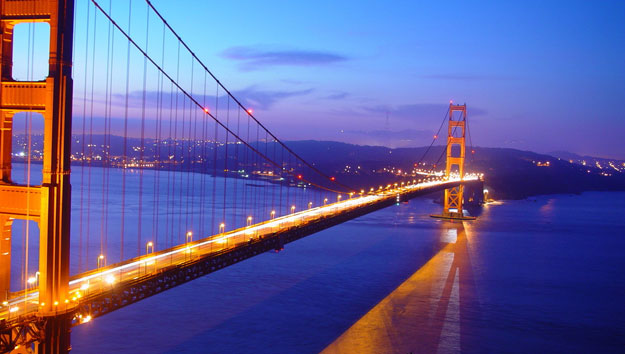 First things first: the weather.  San Francisco had its own unique micro climate.  Temperatures in the City by the Bay are different from those across the bay or down the peninsula.  While San Francisco weather is classified as temperate, seasonal fluctuations are small.  It's never too hot; never too cold. However, on any given day, especially in the summer when the fog rolls in, temperatures can drop 30 degrees and can vary considerably in different parts of the city.
When planning a summer visit, there are some weather things to know:
Average highs between June and August are between 66 and 68 degrees.
Temps drop down to the 50s at night.
Summers are foggy. Fog is San Francisco's natural AC.  It never gets too hot, but it gets chilly.
Fog makes the temperature change in and instant.
Fog can cover one area of the city while it can be perfectly clear in another.
Expect early morning fog bands hovering inland along the coast.
By mid-morning, the sun burns off the fog, revealing a gorgeous blue skies and refreshing air.
Temps can climb up anywhere from 66 to 75.  But, it's not over!
Late afternoon gusty sea breezes move fog back in! Be prepared for temps in the 50s.
By nighttime, the wind usually dies down, but the temps stay in the 50s.
There's only one rule: Dress in peel-away layers.
No one seems to mind the summertime fog.  While not exactly beach weather, it's the peak of tourism. There must be the natural pull of the summer solstice, or perhaps it's because San Francisco is on the cutting edge of every trend, offering interesting experiences of every kind. In this dynamic, vibrant city, there's always a lot going on – indoors and out – especially out! Not only is summer a great time to experience all the tried and true greats, it's also a time to experience festivals, concerts and outdoor happenings.
Trekking Around the City
Pedal your way around San Francisco on a rental bike or go on a guided bike tour.  Bay City Bike has several ways to bike through the city. Crooked Streets Tour delivers just that – a ride through interesting neighborhoods along crooked, up and down streets; the ride across Golden Gate Bridge to Sausalito is exhilarating; biking through the city at sunset is lovely. Don't want to pedal up and down hills?  See it all on a Segway!  Electric Tour Company Segway Tours has several fun tours:  through Golden Gate Park; around the famous wharf and waterfront; up, down and around neighborhood streets; a night glide through Chinatown, Little Italy/North Beach.  By bike or Segway, both are wonderful ways to enjoy the sights while staying pleasantly cool in summer weather.
Strolling By Popular Attractions
Walk around the city.  The cool weather will make you feel like it!   Walk the waterfront and become part of the bustling crowds along Fisherman's Wharf.  Grab some fresh seafood, pick up a souvenir, watch street entertainers, take photos.  Kids will get a thrill out of the rides and fun at Pier 39, where Magowan's Infinite Mirror Maze is a must do.  A Pier 39 Attraction Pass will save some money, and it includes the maze too. Walk through the grand expanse of beautiful Golden Gate Park. Enjoy the serenity of the Japanese Tea Garden, see the Conservatory of Flowers, ride the historic carousel.  Be sure to visit the Academy of Science, a 4 in 1 experience: rainforest, aquarium, planetarium and natural history museum. Nearby, world-class contemporary art is on exhibit at the deYoung Museum. Looking for something different in the evening?  You can find it in the beautiful park. Every Thursday night from 6-10pm, the Academy transforms into a venue for immensely popular Nightlife at the Academy!  How cool is it to mingle amid interesting exhibits, cocktails in hand and music filling the air.  To add ot the pleasure of nights in Golden Gate Park, on Friday nights at the De Young, guests are treated to interesting performances, film and events in a beautiful setting with cocktails and light bites too.  Walk through North Beach to browse through City Light Bookstore, the epicenter of progressive thought since the 1960s Beats frequented it.  Spend the day walking down the streets of quaint, artsy Sausalito, just over the Golden Gate Bridge.  Find a list of San Francisco's marvelous hidden steps or stairs and walk them.  You may get tired but they will take you by fabulous places with great views. For a change of pace,  get off your feet an go see the boys of summer at a Giants' game at beautiful AT&T Park, or, go on an insider's guided tour of the ball park.
Home of the San Francisco Giants where America's favorite pastime is played, is one of the coolest sports stadiums on the west coast. There's something magical about the place. While stadium facilities are state-of-the-art modern, it has the look and feel of a classic ballpark. On tour, walk on to the field, imagining the roar of crowds, and into the dugout, feeling the quiet intensity of the players watching strategy unfold. Step into the Batting Tunnels where you can almost hear the crack of a bat. Imagine the anticipation of visiting teams as they suit up in the Visitors' Clubhouse. Try out seats on different levels, soak up views of San Francisco Bay, and check out the amenities in luxury suites and the Field Club Lounge. Step into the Press Box, where broadcasting greats have called the game. Let the kids explore interactive Coca-Cola Fan Lot, a mini-AT&T Park play area complete with video scoreboard and speed-pitch game. This interactive tour is a home run for the entire family!
Views from the Water
Cruise around Big Bay however you want to do it – daytime, sunset, evening; sightseeing, lunch, brunch, dinner, dancing; luxury sightseeing vessel, sailing catamaran, amphibious vehicle.  Take your pick. The choices are astounding.  Here is a sampling.  For fun, see San Francisco by land and sea on Ducks of San Francisco tour. Feel the rush of water moving swiftly under the double hull on a sailing tour on Adventure Cat's fast sailing catamaran. Stay outside or see everything from the comfort of inside quarters.  Dance and dine in luxury on a Hornblower Supper Club Cruise or enjoy their relaxed weekend Brunch Cruise, or Midweek Dinner Cruise.  For a different view, go under both the mighty Golden Gate and the Bay Bridge on Red & White's Bridge 2 Cruise and for a sightseeing cruise in 12 languages, board Red & White's Golden Gate Cruise.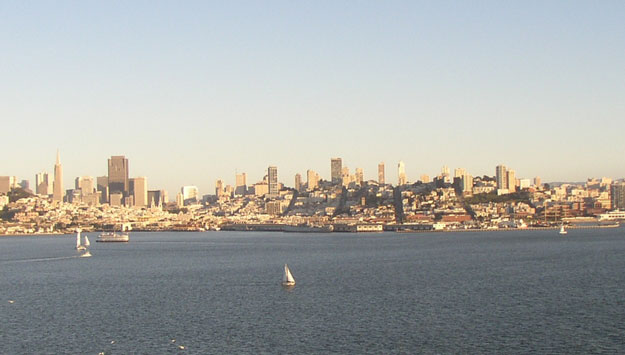 Foodie Alert
San Francisco is one of the best culinary cities in the nation.  Its restaurants are an epicurean's delight.  In addition to enjoying fine dining choices throughout the city, take time for a trip to Northern California Wine Country.  The number of tours of Napa and Sonoma vineyards is endless.  Some vineyards are relatively nearby; others are some distance away.  Just like wine, vineyard experiences vary, so choose carefully if you are a serious wine aficionado, or really appreciate good wine.  To some, it's about the tour experience; to others it's all about the wine tasting. Know your expectations. Sightseeing on Fisherman's Wharf?  Nothing tastes better on a chilly summer day than a bowl of delicious chowder.  For a great meal, seek out a Farm to Table Pop up Kitchen. They really do pop up in unexpected spaces. Trendy and popular, just BYOB and enjoy the food.  Here's a foodie outing totally local and off the beaten path: grab lunch or dinner, a drink from one of the several rotating food trucks at SOMA Street Food Park on 11th Street, in the area south of Market (SOMA).
Get Close to Nature
Walk the trails of Lands End to experience dramatic overlook views and Sutro Bath ruins.  Experience the beauty of Muir Woods, a splendid forest that feels as though it surely must be home to hobbits! Giant redwoods and sequoias loom overhead, bigger than imagined. There are multiple ways to experience this beautiful place.  If you're comfortable with large bus groups, go on one of the many big bus tours such as Grayline's  Muir Woods & Sausalito Sightseeing Tour.  Or see it in a more intimate way on one of the numerous small van tours.  For those really into nature who want to experience this magnificent forest on foot, go on the only fully escorted walking tour of Muir Woods offered by naturalist Tom Martell.  He limits each tour to a max of 6 people.  Go Whale Watching out to the Farallon Islands in search of gray or humpback whales migrating through the Gulf of the Farllones National Marine Sanctuary.  Several whale watching tours, including San Francisco Whale Tours, makes the trip out there daily.  Just north of San Francisco's Golden Gate where Mt. Tamalpais rises 2571 feet is Mt. Tamalpais State Park, a place with good trails, redwood groves, oak woodlands and spectacular views.  On a clear day you can see forever, even the Farallon Islands, 25 miles out to Sea.  For landlubbers, a trip to San Francisco Zoo is the perfect outdoor ticket for kids.  Located just off the Ocean along Ocean Highway, it's small, pleasant, had a great playground, and well-kept animals are frisky in the cool San Francisco weather.  Or, for a simple pleasure, sit on the jetty and listen to the Wave Organ in Marina District.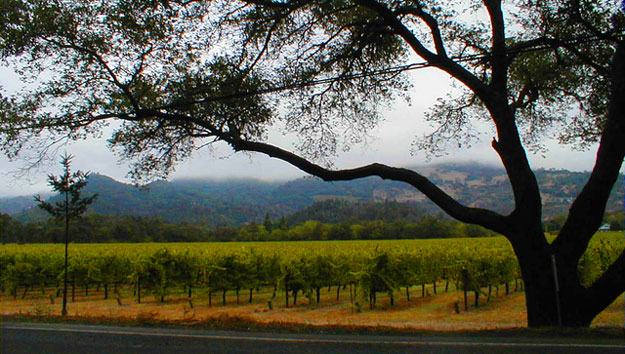 Local Events During the Summer
June:
North Beach Festival
Enjoy entertainment, music, food, art and crafts in Little Italy.
San Francisco Pride Celebration & Parade
This event packs a huge parade, exhibits & events Civic Center Plaza.
Stern Grove Festival
The whole family will enjoy the performing art at this festival. This event runs from June through mid-August.
July:
July 4th at Pier 39
Celebrate Independence Day with fireworks, music, activities and way more.
Fillmore Jazz Festival
Discover the sounds of jazz favorites, jazz fusion, Latin flavors and more.
Berkeley Kite Fest
Experience this unique festival that includes music, food, fun, activities, and lots of things kite.
Renegade Craft Fair
The best indie makers of handmade items are at Ft. Mason huge exhibit space in Golden Gate Park.
August:
Nihonmachi Street FairThis event is a celebration of Asian and Pacific culture in Japan Town.
San Francisco Street Food Festival
Over 100 owners and operators in San Francisco's food business serve up tasty fare at this food-centric event.
Eat Drink SF
San Fran's premier annual food, wine and spirits celebration happens in venues all over the city for 21+. Tickets are sold for each event.
San Francisco Outside Lands Music & Arts Festival
This is a huge one-of-a-kind music event in Golden Gate Park with food, wine and craft beer.