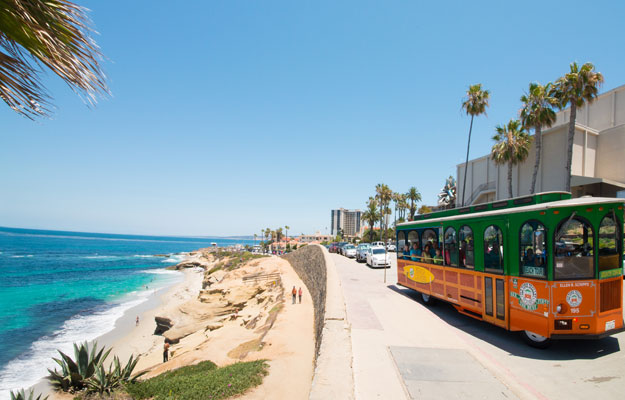 You don't have to go far from San Diego to find a variety attractions in diverse locations. From dramatic Pacific coastline views, to National Parks and balmy desert hotspots, in Southern California you're always near a unique adventure to experience on vacation.
Visit Picturesque La Jolla
One of the most popular beach destinations in California, just 25 minutes from downtown San Diego is a must. There are options for leisurely sightseers and outdoor enthusiasts. Located on a high rocky promontory surrounded on three sides by waves crashing ashore below and Mt. Soledad rising on the fourth side, La Jolla has a quaint Mediterranean village feel, amazing vistas, and great outdoors.
Drive there or purchase tickets for a day trip on Old Town Trolley's La Jolla Beach Tour, which also loops to Belmont Park/Mission Beach.  The day trip begins in Old Town as the trolley takes you on a breathtaking ride along the coast past Pacific Beach, climbs to the top of Mt. Soledad for fabulous 360° panoramic views, then heads down into La Jolla where you can get off to spend time exploring on your own.
For shoppers, stroll along Prospect Avenue browsing upscale boutiques and lunching in trendy restaurants with spectacular views. Visit MSCAD (Museum of Contemporary Art San Diego La Jolla) to see works of art created since mid-century and enjoy a snack on the patio of the Museum Café.
For those into being outdoors or who like water activities, use Go Card San Diego to rent bikes from La Jolla Bike Rental or rent snorkeling gear, kayak or stand up paddleboards from Bike & Kayak Tours of La Jolla.  Head out to see Children's Pool, La Jolla Cove were sea lions frolic, Shell Beach Tidal Pools to wade in the water, and amazing La Jolla Caves.
Be Amused At Belmont Park & Mission Beach
Once you have experienced La Jolla, head over to nearby Belmont Park and Mission Beach for fun, oceanfront amusement park rides, arcade games and some beach time. Use Go Card's Belmont Park Combo for unlimited rides, unlimited attractions and fun playing laser tag, climbing a rock wall, getting through a laser maze and riding the zip line. Or, walk to Mission Beach just hang out in the California sun in beach chairs and playing in the surf.
Explore The Oceans At SeaWorld San Diego
It's a day spent exploring the mysteries of the ocean and connecting with sea creatures through a balance of multi-sensory experiences. There's something for everyone: entertaining shows and great exhibits with live animals; a clear tunnel to walk through as sharks swim overhead; touch tanks with sea creatures to touch.  It's entertaining, educational and hands-on. It would not be a theme park without thrill rides, and there are plenty of those – ocean- themed, of course – plus chances to get soaked on rides through rapids and down waterfalls!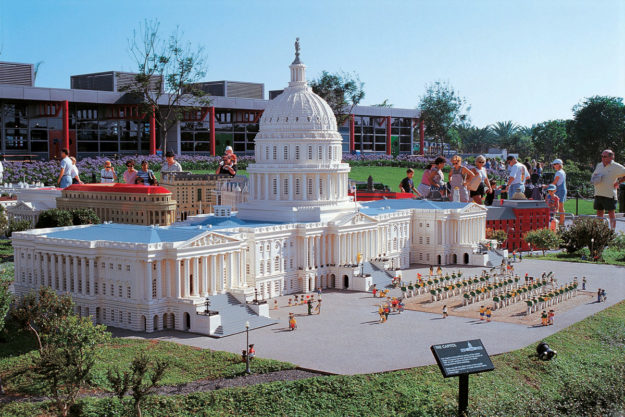 Build Dreams At LEGOLAND California Resort
Travelers with kids 2-12, LEGOLAND is for you.  Located in Carlsbad, 45 minutes from downtown, the amusement park built on those plastic bricks kids love offers three amazing total LEGO experiences. Discounted tickets available for the original San Diego Legoland, location of the new, exciting LEGO NinjaGo World which young kids are really into; the combo package of Legoland + Sealife Aquarium Hopper and Legoland Resort Hopper.
Go On A Safari
About 45 minutes northeast of San Diego, spread out over 1,800 acres in hilly Escondido, Safari Park is home to more than 3,500 rare and exotic animals who roam in vast enclosures in a natural setting. Go on interesting safari rides to see animals from all over the globe.  Venture behind the scenes to see them up close. Have fun on theme park attractions like  Tiger Keeper Trail, guided African Tram Safari, Cheetah Run, Savannah Cool Zones, Frequent Flyer Bird Show and more.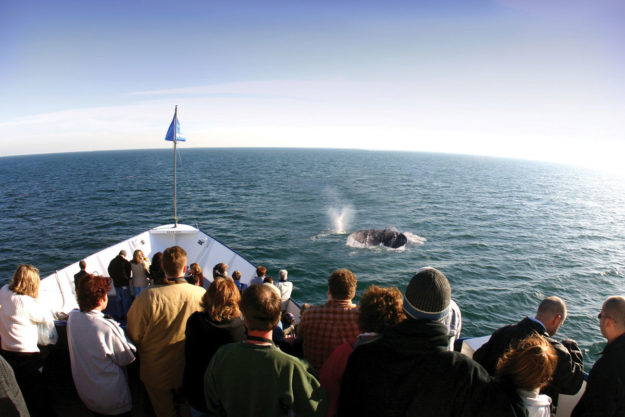 Watch Whales Cruise The Coast
Spotting massive giant blue or humpback whales as they migrate off the coast of Southern California is awesome. There are a couple of good options. If you have a full day, drive 2.5 hours north to coastal Newport Beach and go on the Newport Landing Whale Watching Cruise to one of the largest marine sanctuaries in California. Spot whales, dolphin, seals and other marine life on the 2.5 hour excursion offered several times a day year-round.
If your time is limited, depart from San Diego's downtown harbor on one of Hornblower's seasonal Whale Watching Tours. Choices include a 4-hour Summer Whale & Dolphin Watch, or 3.5 hour Morning Whale & Dolphin Watch. On the way offshore in search of the largest mammals on earth, there's plenty to see: pods of dolphin, barking sea lions and lots of sea birds, all explained by onboard naturalists.
Become An Oceanographer For The Day
Just 15 miles north of San Diego is The Birch Aquarium. The oceanfront location and the experience are awesome. See an astounding variety of colorful marine life in over 60 habitats; experience the discoveries being made in cutting edge research from Scripps Institute of Oceanography; get hands on in interactive exhibit.  See a feeding, dive deeper into the ocean world, be amazed. It's a wonderful experience for families with children and teens.
Live The Palm Springs Desert
For a total landscape change, head out into the desert to Palm Springs, 2.5 hours from San Diego. Drive through the city to see the collection of mid-century architecture, stop for lunch, shop, and see the interesting collection of desert plants and animals in The Living Desert, a botanical garden and zoo.
Discover The Living Coast
Visit a unique aquarium and zoo nestled in the Sweetwater Marsh National Wildlife Refuge just 6 miles south of downtown. The Living Coast Discovery Center connects visitors to coastal animals, plants and habitats from the deeper bay waters to the sale water marsh and drier upland habitats.  It's a great place for families to explore more than 20 exhibits and get close to parrots, iguanas, falcons, frogs, lobster, octopus, sea stars, lizards, butterflies and more.
Rush For Gold
There's something intriguing about California's 1870s gold rush frenzy. Experience what it was like in the small historic mining town of Julian, 60 miles northeast of San Diego. Take a guided tour or narrated carriage ride. Descend into a gold mine and you'll leave with a real  sense of mining town life!
For discounted tickets to many of the tours and attractions listed in this article, visit Trusted Tours San Diego.