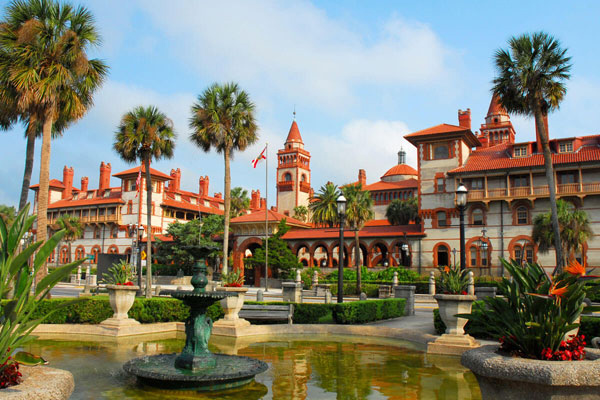 St. Augustine's location on the Atlantic coastline of northern Florida has shaped its unique history and culture. Although the historical relics and old-world ambience of Ancient City are big draws, visitors also come to enjoy the water. Beautiful stretches of beaches, protected estuaries, tidal salt marshes and Intracoastal waterways are an important part of the St. Augustine experience. Explore our topic picks for the best water attractions in St. Augustine.

Take a Sightseeing Cruises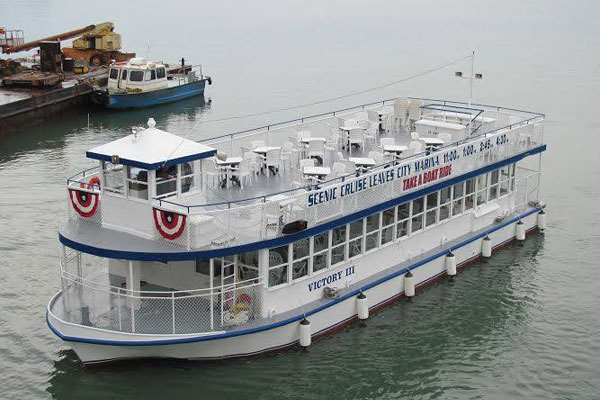 Sightseeing by water is a visitor favorite. Several narrated water tours do a great job showing you all the right places, pointing out and explaining historical highlights, natural beauty and abundant wildlife encountered along the way. St. Augustine Scenic St. Augustine Boat Cruise has been showing visitors unique views of the ancient city since the 1900s. Florida Water Tours of St. Augustine's History and Wildlife Tours combines history and wildlife.
Search for Dolphin by Boat
Spotting bottlenose dolphins up close in their natural environment is delight. Abundant around St. Augustine's Intracoastal Waterway, rivers and estuaries, dolphin pods can be spotted feeding and socializing. Catching sight of them as they suddenly surface and watching them glide effortlessly by at fast speeds is thrilling. Dolphin tours, offered by several boat tour operators, are great experiences for all ages. St. Augustine's Eco Tours' Dolphin, Birding & Nature Boat Excursion takes out small groups three times a day to spot these playful sea mammals as well as birds, manatee and turtles. On-board naturalists make this tour educational as well as fun. Florida Water Tours' Dolphin and Wildlife Adventure is for naturalists who enjoy a wildlife watch through the wetlands and coastal marshes.
Go on a Kayak Eco Tour
St. Augustine's waterways are ideal for kayaking. St. Augustine Eco Tours' Salt Marsh Kayak Trip is a great way to see the sights and plentiful wildlife at paddle speed. If you are not a great paddler, tandem kayaks with rudders make steering easy to spend two enjoyable hours paddling under the Bridge of Lions, past Castillo de San Marcos, and through the saltwater marshes along Mission Nombre de Dios grounds. No worries if you are not an experienced paddler. Instructors show you how before setting out.
Kayak St. Augustine has both guided kayak tours and stand-up paddle boarding tours throughout a variety of Intercoastal areas such as Salt Run and the Mantanzas and Guana rivers. Bring your own kayak or rent one from them to go on a tour designed for your unique interests. Spot area wildlife such as osprey, bald eagles, herons and, if you're lucky, dolphin and manatees.
Take a Romantic Sunset Cruise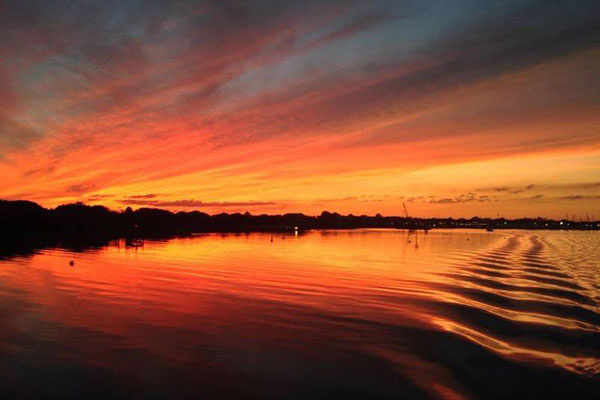 Watching the sun set is the perfect ending to a busy day. February – September, sail into the sunset aboard tall ship, Schooner Freedom.  Feel the wind in the sails, enjoy the quiet and soft music as the setting sun casts its golden glow. Scenic Cruise of St. Augustine's last tour in late afternoon/early evening, is all about the sunset. On Native Sun's Sunset Tour around Matanzas River and the Inlet, enjoy sunset colors while sipping on beer, wine, soda or water. 
Visit Water-related Attractions
Experience St. Augustine's unique ecosystem and sealife without getting out on the water by visiting these attractions, beaches and old Florida waterfront restaurants.
Get close to Bottlenose Dolphin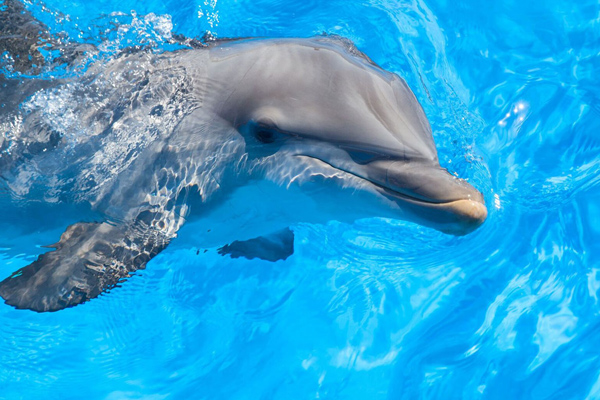 Take a short drive up scenic A1A to see bottlenose dolphin and other aquatic creatures at Marineland Dolphin Adventure, an iconic, approachable Florida attraction located in a beautiful setting. The view from the deck overlooking the Atlantic Ocean is spectacular. With a general admission ticket you can see the animals and ask questions of the knowledgeable on-site staff. Interactive Touch & Feed, Discover Dolphins or Immersion programs are available for additional fees.
See Crocodiles Up-close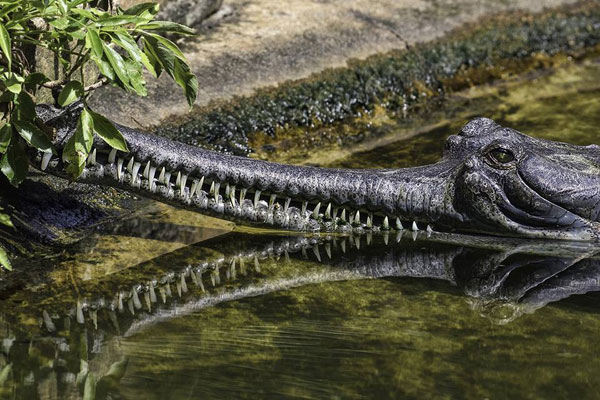 There is a fascination with Florida alligators and crocodiles, and St. Augustine Alligator Farm Zoological Park is the place to see them. What began in 1893 as a small Florida reptile roadside exhibit has grown into an accredited zoo on Anastasia Island. Over the years, its focus has been on crocodiles. It is now the only crocodile farm in the world with specimens from all 23 known species. See crocodiles, alligators, lemurs and tropical birds on a walk through the lovely grounds. Teens, young adults and all thrill-seekers have fun zipping high over the intriguing aquatic reptiles on Alligator Crossing, Alligator Farm's zip-line.
Have a Aquarium Sealife Encounter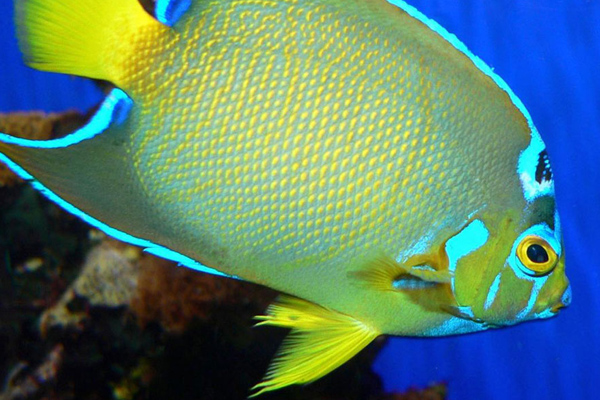 The St. Augustine Aquarium is wonderful for kids. Focusing on sealife from the surrounding waters, the experience is interactive, educational and fun. Touch starfish and horseshoe crabs in touch tanks. See reef fish. Feed rays and sharks. Dig for shark teeth. St. Augustine Aquarium's Snorkel Adventure is an awesome chance to snorkel in the 80,000-gallon Florida Reef Habitat. Masks, snorkels, wetsuits, water shoes and vests are provided. For non-snorkelers, clear vision rafts to float around on and peer down at all the fish are available.
Hang out at the Beach
St. Augustine has 42 miles of beautiful beaches. Nearby St. Augustine Beach has a fun, active, surf vibe. Walk the beach, bring a fishing pole and buy some bait to fish off Ocean Pier. Nearby restaurants and shops are great for casual lunches and browsing. The best way to get there from downtown is on Old Town Trolley.
South of St. Augustine, quieter Crescent Beach has gorgeous white sand, great for shelling and beachcombing. Ponte Vedra Beach to the north has pristine beaches. Mickler's Landing Beachfront Park, at the south of Ponte Vedra Beach, offers a full range of facilities and a beautiful beach for sunbathing, swimming, and finding for sharks' teeth in the sand.
Dine in a Waterfront Restaurant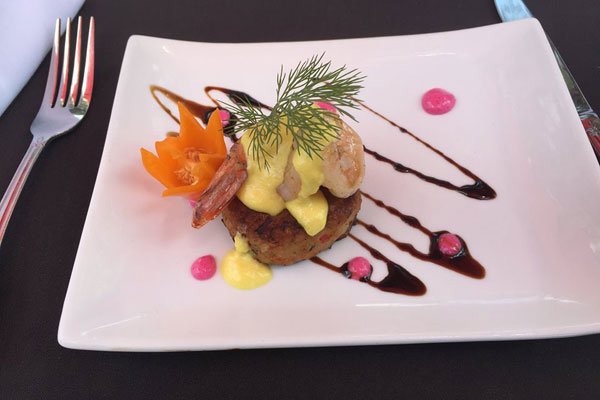 If all you want to do is have a meal and a drink in a waterfront restaurant, go to one with an old Florida ambiance. Two popular laid-back waterfront restaurants overlook the Tolomoto River on the Intracoastal waterway across Vilano Bridge and short distance up scenic A1A North. Caps on the Water has multiple seating options inside, outside, covered, under trees and along the water. The menu includes local seafood and an oyster bar. Aunt Kate's is in a waterfront grove of live oak trees where guests dine seated at picnic tables on outside decks under the trees or inside in the dining room and bar. The menu is eclectic, primarily seafood, including alligator tail. Both spots are great for dining with kids. Besides menu choices they like, kids  have a great time exploring, watching fisherman, pelicans, wading birds and an occasional passing dolphin.