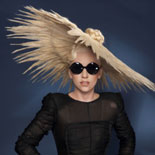 There may be millions of things to experience in New York City, but no visit to the Big Apple would be complete without a stop by Madame Tussauds. This is the only place in New York where you can get up close and personal with more than 220 of the most fascinating political, historical, and iconic figures in history.
Science may not allow us to travel back through time yet, but at Madame Tussauds New York you can experience a truly unique journey through the space of fame, power, and history. If you have ever dreamed of standing near an A-list celebrity, this is your chance to do just that! Historical icons, sports legends, political leaders are all there! Relive the events and times that have changed the world!
You can now also enjoy the interactive Spirit of New York exhibit. Spanning some 2,000 square feet, this exhibit celebrates the most unforgettable moments and icons in the history of New York City.
Madame Tussauds allows you to completely immerse yourself in the unique culture of New York in a way that simply is not possible anywhere else. Walk through history with world-famous wax figures of legends from yesterday and today. It could easily take days to experience the iconic moments a tour of Madame Tussauds can provide in a single afternoon. From taking a stroll through Central Park to sitting behind the wheel of an authentic New York Cab to ringing the bell at the New York Stock Exchange, there is only one place where you can experience it all: Madame Tussauds.
Save $5 with Coupon Code: NYUP5
Purchase Discount Tickets For Madame Tussauds New York
Find additional coupon codes and daily deals for other tours and attractions on Twitter