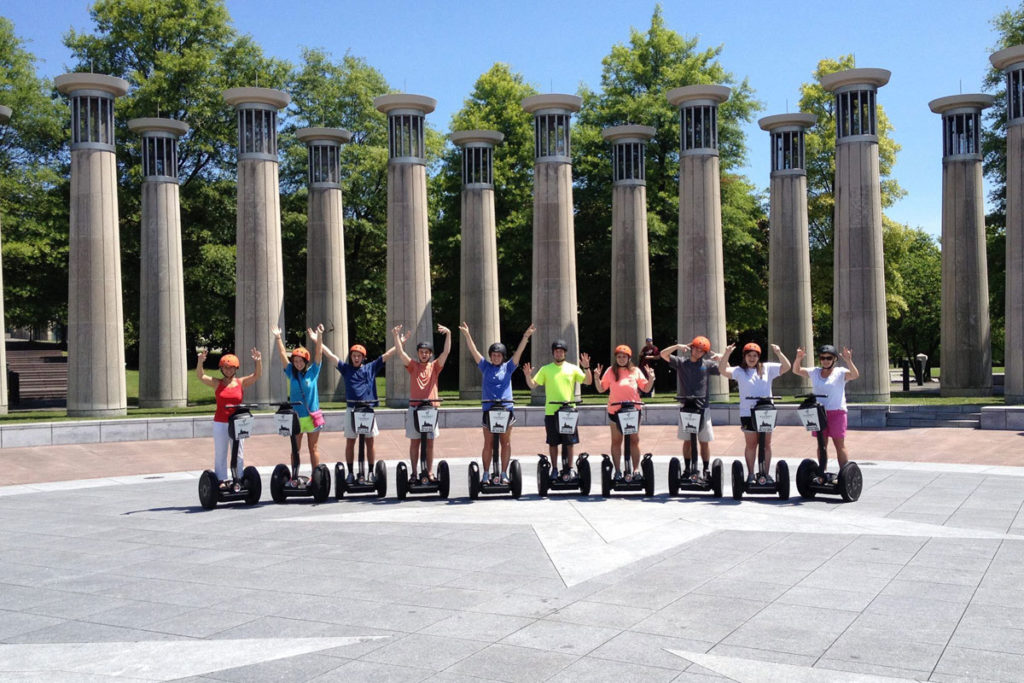 Known for its dynamic music scene and as a touchstone of Country Music, Nashville also has another side.   Surrounded by rolling hills, rivers and parks, it offers a lot to do outdoors. When visiting Nashville spring, summer or fall, plan to get out to some of these outdoor venues, all within a 30 mile radius of downtown.
IN & AROUND DOWNTOWN
Centennial Park.  Get outside on a beautiful Nashville day for a walk through Centennial Park.  There's more to it than the huge Parthenon.  It's a shady, scenic 132-acre urban park, 2 miles west of downtown.  Walk or jog around Lake Watauga on the one-mile trail.  Enjoy the quiet of the sunken garden, let the kids climb all over the playground equipment, look for trees with plaques bearing QR codes to hear about plants and trees on your smartphone through stories and songs performed by Nashville artists.   In summer months, spread out a blanket on the lawn in front of the band shell for a summer concert, outdoor movie or Shakespeare in the Park.
Segway Tours.  Do some fresh-air sightseeing gilding around Nashville on a Segway tour. Check out the 2-hour, 5-mile Downtown Segway Tour Experience or the 1-hour Music City Snapshot Tour.  Gliding close to all the cool Nashville sights, outdoor art, and the action, color and live music coming from inside restaurants and bars along Broadway is awesome.  For families with teens over 14, it's all about being outside, having fun together and sightseeing, all rolled into one.
Pedal and Brew Tours. Nashville has a thriving local brewing scene.  For visitors over 21, discovering it by pedaling around to Nashville's local breweries is the rage.  Nashville Bicycle Brewery Tours has a fun, low-key way to get out in the fresh air, see the sights, and get some exercise pedaling to breweries around downtown.  Partiers hop on Nashville Pedal Tavern's Brewery Tour offered on Thursdays and Friday's only, to pedal the group party vehicle along the brewery route to three local breweries.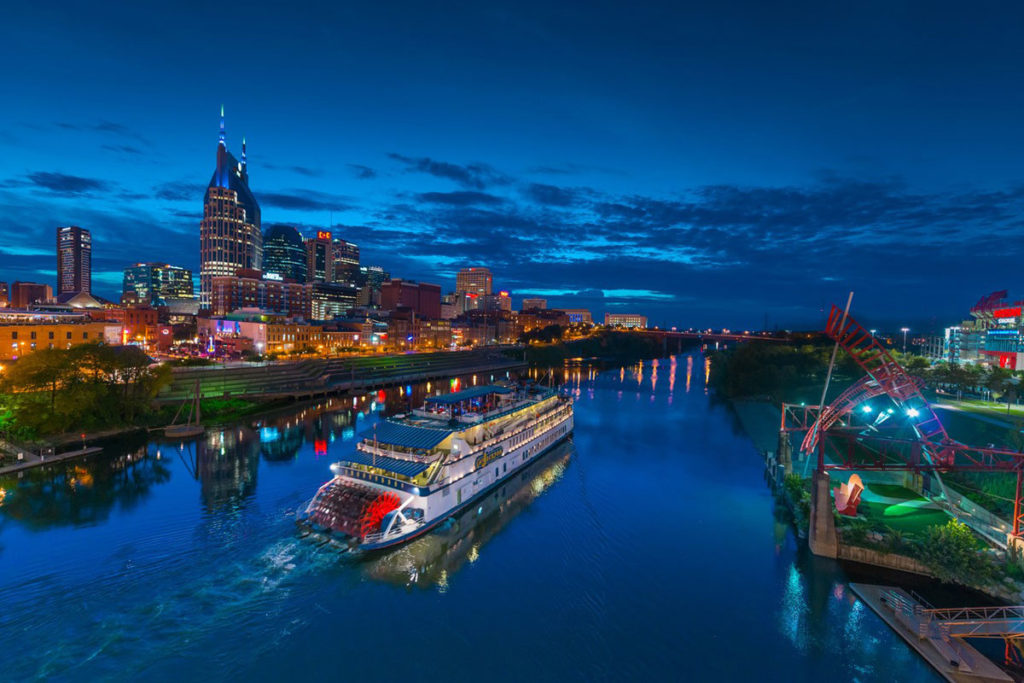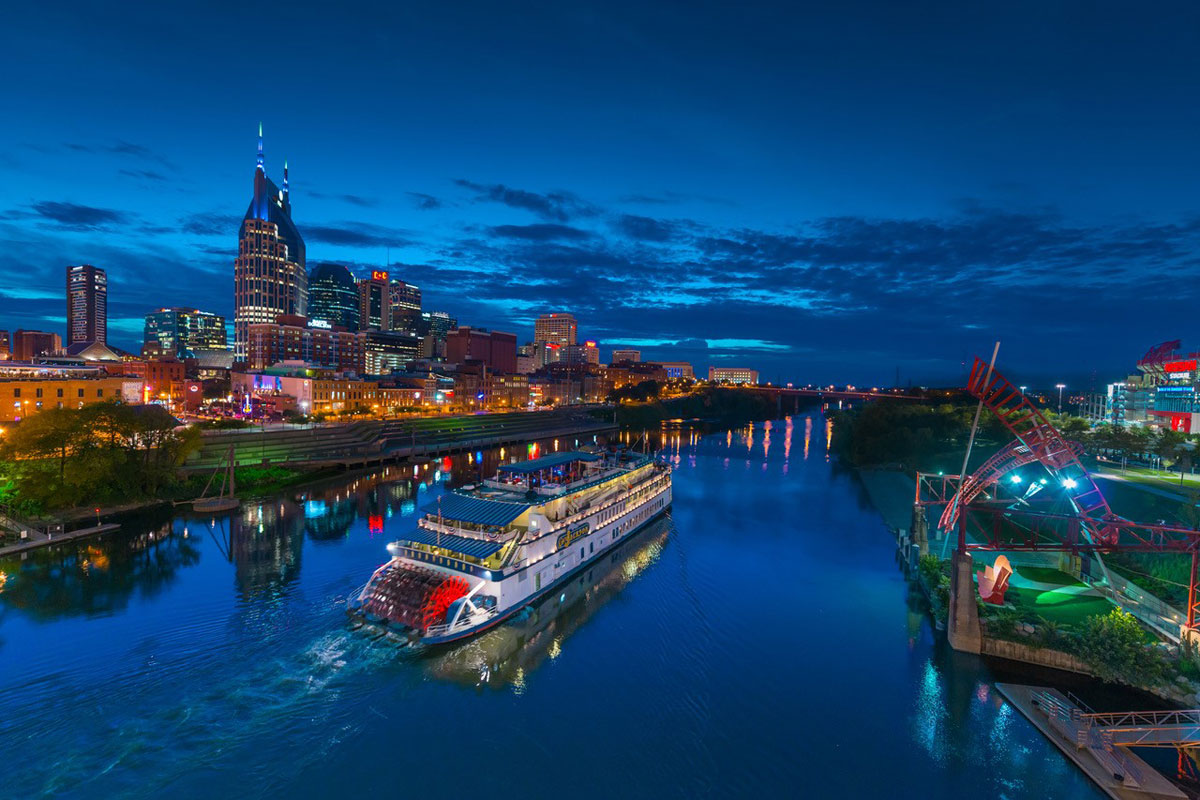 Cumberland River Tours.  Feel the breeze cruising as you cruise up and down the Cumberland River aboard General Jackson Riverboat.   The huge, 4-deck paddle-wheel riverboat is an iconic figure on the river.  Midday and evening cruises offer family-style lunch or dinner plus live entertainment and plenty of viewing decks from which to see skyline and riverfront sights.  Active, outdoor oriented visitors comfortable kayaking on their own, can see Nashville from another perspective.  Both Cumberland Kayak Urban Adventure Company and River Queen Voyages offer self-guided kayaking along the meandering river. It's an invigorating, interesting way to see the skyline, river houses, farms and wildlife along the river.
30 MINUTES OR LESS FROM DOWNTOWN
Cheekwood Botanical Gardens.  Escape into the scenic beauty of an expansive botanical garden just 25 minutes from downtown. Beautifully landscaped grounds and color-drenched gardens, reflecting pools and amazing views make it one of the most serene outdoor experiences in Nashville.  A nice add-on to experience:  a mansion tour and lunch in the Pineapple Room where the view is phenomenal.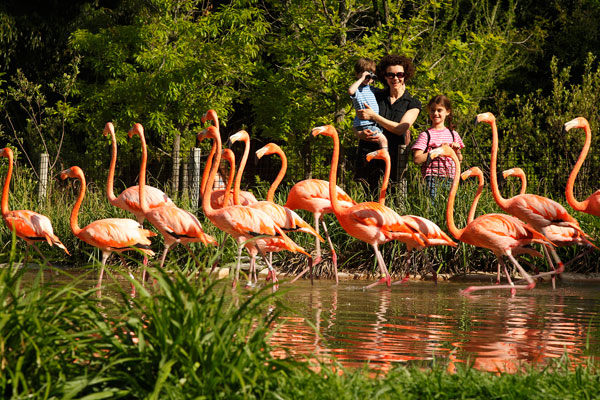 Nashville Zoo.  It's no wonder Nashville Zoo is a favorite of younger kids. Just 25 miles from downtown, it's the perfect way for younger children to enjoy the outdoors.  It's a kid- friendly zoo, where animals living in smaller, natural areas lend to the comfortable ambiance.  Kids love petting the kangaroos, touching turtles and riding a small zip-line, a carousel and a kiddie train.
Nashville Shores Water Park. Traveling with kids on summer vacation? Head strait to this thrill-filled water park located on the shores of Percy Priest Lake, 25 minutes from downtown.  Take on incoming waves in the huge wave pool, hurl down 8 water slides, play in the massive water tree house and playground at Kowabunga Beach.  If a wild, drenching ride is not your idea of fun, go on a leisurely float ride down the river, laze in the sun on the beautiful beach, swim in the pool.
Grand Old Golf & Go-Carts.  This kid fave is no ordinary go-cart track.  The enormous race track has twists and hairpin turns to maneuver and long straightaways to ramp it up. Having the choice of single and double karts makes it fun for families traveling with older and younger kids. Three outdoor miniature golf courses are a fun change of pace and a great place for family golf challenges.
Radner Lake State Park.  This one is for nature-lovers.  A walk or run through this 1332-acre nature preserve about 20 minutes from downtown, is glorious. The lake is serenely beautiful any time, and spring and fall colors are gorgeous in the dappled sunlight.  The abundance of wildlife increases the odds of encountering otters, owls, beavers, mink, or deer along six miles of trail.
Arrington Vineyards.  Start out a beautiful Nashville day on a 30-minute scenic drive through the rolling hills around Nashville.  Once on the property, make your way to the winery, take a tour with free tastings, buy some wine, cheese, and crackers from the gift shop and set up a picnic on the picturesque grounds.
The Hermitage.  The home of Andrew Jackson, the 7th president of the U.S., is a place of history and scenic beauty.  Located about 30 minutes from Nashville, it's easy to spend a day there. Tour the beautifully maintained mansion filled with period pieces and personal family items.  Walk through the scenic grounds, one-acre formal garden designed in 1819, smokehouse, and three log slave quarters to get a sense of life as it was during the time of a young America.