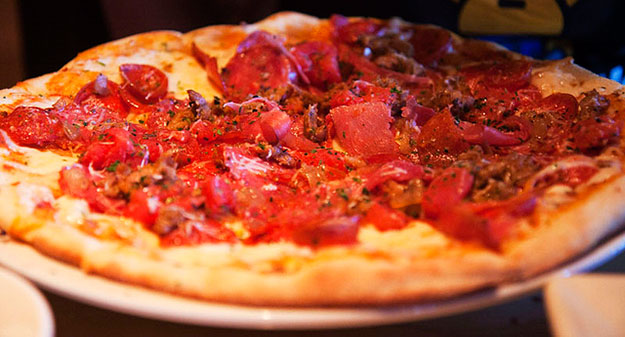 Despite its daunting monolithic feel, Manhattan is really a patchwork of neighborhoods with storied histories.  Some are gentrified to trendy and glam.  Others are true gems: vibrant, multicultural neighborhoods whose color and texture have been defined by waves of immigrants from all parts of the world who began arriving as far back as the mid-1800s.
As each group arrived, they sought out those who shared their culture.  Enclaves grew into villages, each with its own character, language, and identity.  As families established roots, they found comfort in the familiar, particularly in food.  Small neighborhood markets and restaurants flourished.  Today, several Manhattan neighborhoods still retain the layers of ethnic character that gave them life.
Nowhere is this unique vibe more strongly felt than in the East Village, a 1960s beatnik-led breakaway from the Lower East Side.  The 2 ½ hour Taste of New York Tour is a totally pleasant, off-the-beaten path, street-level, interesting and tasty way to fully absorb the full flavor of this true Manhattan neighborhood.
An enthusiastic, informed tour guide leads the way as the walk meanders through the heart of the East Village, past small shops, Mom and Pop markets, family restaurants and hidden things to do tucked side by side into the late 19th and early 20th century low-rise brick buildings.  Highlights are pointed out, great stories about churches, theaters, sights, points of interest and people are told, stretching from its early immigrant past to the more recent wave of America's own cultural émigrés – beatniks, hippies and punk rockers – who made the East Village their enclave from the 1960s until the 1980s.
The six or seven tasting stops along the way are varied, interesting and fun.  Good too!  The stops can change, but here's the idea:  fresh handmade hot potato pierogi (dumplings) with sour cream or hearty borscht in a Ukrainian restaurant; a real New York hot dog, topped with spicy brown mustard and onions sauteed in tomato paste; light and delicately delicious Chinese Dim Sum; deli cold cuts on hearty rye bread from a neighborhood market; thin-crust, light-on-the-tomato sauce, New York style pizza; old-fashioned Egg Cream, a traditional New York City fountain beverage made with neither eggs nor cream!  Just chocolate (or vanilla) syrup and milk mixed together, fizzed up with seltzer water; homemade ice-cream and cookies.
Get into it.  Feel like a part of East Village for 2 ½ hours!  This is what gives Manhattan its richness.
Save $5 with Coupon Code  NYFV5
Purchase Discount Tickets for  Flavors of New York Food Tour